What you believe about tomorrow will affect how you live today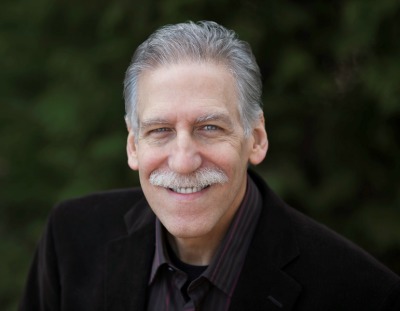 There's a lot of end-time speculation that is simply that: speculation. What year will Jesus return? Will the antichrist be a European atheist? A Middle Eastern Muslim? An Israeli Jew? And what about the Temple in Jerusalem? Will it be rebuilt? If so, how and when?
These are all interesting questions. But for the most part, they don't affect the way we live today (unless you happen to believe Jesus is coming today – in which case, why are you even reading this article?).
But there are larger, end-time scenarios that do affect how we live today, including those that set dates for Christ's return.
Before getting into specifics, though, let me paint a picture for you.
Let's say your family is not religious, so you're not inclined to believe in (or, look for) miracles.
Your mother, now 80, has been diagnosed with cancer, and you're told that it is in an advanced stage and there's nothing that can be done.
How do you respond?
Probably, you get another serious medical opinion, looking for some ray of hope. But once you're convinced that there's nothing that can be done – no surgery, therapy, or alternative treatment – you maximize the time you have together and try to make your mom as comfortable as possible in her last days.
You've been told there is no hope for the future, and that affects how you live today.
In the same way, if you were convinced that the world was getting worse and that there was nothing you could do to change that, would you be involved in the culture wars? Would you invest time and energy and income in fighting against abortion? Would you seek to restore marriage as God intended it? Or would you simply tell as many people as you could about Jesus, knowing that everything around you was collapsing?
To be sure, we should all do our best to be faithful witnesses and share the gospel with everyone we can. And we should live with a sense of urgency since we only have one life to live for the Lord, and every day, other lives hang in the balance.
But if you truly believe that we are living in the last generation and that things will only go downhill from here, why bother to bring about change? Why bother to combat the darkness if things will only get darker?
To compound the problem, what if you believed that, before things hit rock bottom, Jesus would rapture us out of here? What if you believed that things, indeed, were getting dark, but before they got really dark, we would be rescued?
What, then, would your attitude be to declining morals? To spiritual backsliding? To cultural collapse?
Perhaps something like this: "These are the signs of the times Jesus spoke of! Everything is about to collapse! We'll be out of here any moment!"
I remember hearing these very things as a new believer in Jesus in the early 1970s. Not only were the major prophecies lining up – especially when it pertained to Israel – but the final apostasy was here, the great falling way.
And it was easy to think like this.
First, the events surrounding the restoration of the State of Israel were of great spiritual and prophetic importance. There's no denying that.
Second, America went through a sudden and dramatic cultural shift in the 1960s, and it was easy for many to think we were in the very last of the last days.
I'm talking about the difference between Leave It to Beaver and the Beatles singing "Why Don't We Do It in the Road." Or the difference between Father Knows Best and Jimi Hendrix setting his guitar on fire – as if engaging in a sexual act – at Monterrey Pop. Or the difference between Ozzie and Harriet and the Stonewall Riots.
"Yes, these are the prophesied last days, and we'll be out of here any moment. It's all going down from here!"
Unfortunately, those who had different expectations than many of us – such as radical feminists and homosexual activists and sexual revolutionaries and anti-Christian educators and Eastern religionists – were working hard at changing the culture in a lasting way. In the words of one gay activist, they wanted to write the revolution into law. And they did. Dramatically and spectacularly.
As for many Christians looking for the any-minute-rapture, it never happened, and here we are today, grieving over our culture's demise. Worse still, it is our children and grandchildren who have inherited the mess.
Personally, based on my study of Scripture, I believe that the end of the age will be marked by great light and great darkness. By a great harvest of souls and by great rebellion. By an outpouring of the Spirit from above and a wave of deception from below.
I also believe that light ultimately triumphs over darkness and that, from a New Testament perspective, the light is shining brighter while the darkness is losing its grip (see John 1:5; Romans 13:12; 1 John 2:8).
I also believe that we, as God's people, are destined to overcome whatever opposition comes our way, especially in terrible times (see John 16:33, and read all of Revelation!).
And, on a totally pragmatic level, regardless of what we believe about the final generation, we will not know for sure that we are part of it unless Jesus comes. That means that we should stand up and do what's right in every generation, simply because it's right. And we should relieve suffering whenever we can, because that's always a good thing to do.
Otherwise, we can easily become paralyzed and fearful, looking for a way of escape rather than looking to be agents of change. (Can you imagine what the world would look like today if the generations of Christians before us believed theirs was the last generation and everything was getting worse? Why combat evils in the Roman empire in the 300s or slavery in America in the 1800s? "It's all coming down and we're out of here any second!")
I would encourage all of you who hold to the theology I have challenged here to check out the new book I co-authored with the great New Testament scholar Craig Keener. It's called Not Afraid of the Antichrist: Why We Don't Believe in a Pretribulation Rapture.
Regardless of your end-time beliefs, I believe the book will stir your faith and give you courage. After all, in Jesus, you are an overcomer (1 John 5:4) called to make disciples of the nations, under the total authority of Jesus (Matthew 28:18-20). Isn't that more than enough to keep us strong and full of faith?