Christmas Came Early This Year for Conservatives
It's fair to say Christmas came early this year for conservatives.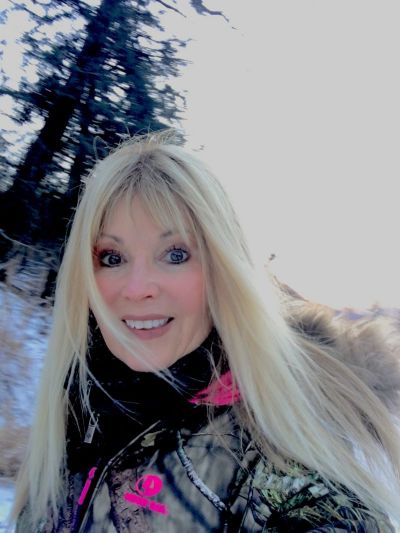 With unemployment at a 17-year low and the stock market at an all-time high, 2.2 million new jobs created in eleven months, pro-U.S. Constitution judges packing the justice system, and Planned Parenthood under investigation -- it's fair to say Christmas came early this year. We have so many blessings for which to be thankful, most of which weren't even on our wish lists:
The Clinton Dynasty is dead.
Santa delivered this gift early with a Clark Griswold-sized red bow after forty years of lies, scandals and corruption. The former philanderer-in-chief and his crooked, no-good, lying, scandalous sidekick are finally banished from politics. Hallelujah! Amen! Praise the Lord and pass the green bean casserole!
Every time Democrats accuse Republicans of something, it boomerangs back.
Democrats' Russia collusion accusations backfired, now their sticky fingerprints are everywhere from the Obama administration gifting Russia with twenty percent of America's uranium to the fake and felonious Fusion GPS Trump dossier. For more than a year, Democrats barked about Trump and Russia collusion while they were secretly sleeping with the dogs by cuddling with the Kremlin.
Democrats' efforts to sink a sitting president has sunk them.
If Hillary had won, it would be status quo in leftist world and the sexual harassment scandals now exposed would've remained under the covers, literally. Democrats would have continued sexually assaulting one another like it was normal. Harvey Weinstein would still be their best bud and Matt Lauer would have stayed at his job with his finger poised on the "secret" door-lock button. It's the hap-hap-happiest Christmas, ever, because the light of truth finally shined on the Democratic Party to expose that it isn't the party of women after all.
President Trump recognized Jerusalem as Israel's capital.
The Christmas song "Oh Little Town of Bethlehem" takes on special significance this year, thanks to Trump's acknowledgement. Trump said doing so is "nothing more or less than a recognition of reality," but Democrats have turned it into a "full-blown, four-alarm holiday emergency," as Griswold might say. They are running around bah-humbugging Trump while the rest of us break out in the Hallelujah Chorus because we finally have a president who has intestinal fortitude, something that has been absent for decades. The left is upset that their made-up version of "history" was all but run over by a reindeer.
Rejoice, for the light of truth has exposed the mainstream media.
Most of the mainstream media's coverage of Trump during and after the election was as unfair, unbalanced and hypocritical as the Washington Post's new slogan: "Democracy Dies in Darkness." Their dishonest antics exposed them as leftist tools whose news "reporting" is about as intelligent as Griswold's cousin Eddie who admitted he had "nothing between the ground and [his] brains but a piece of government plastic."
Here's a better motto for the mainstream media: Truth Lives in Light--Report It.
Much of what we could possibly want for Christmas has been delivered to us by an unexpected and unlikely "Santa" who is really no Santa at all. Deck those halls, ya'll, it's no coincidence that Trump's presidency is being Divinely used to shake up and wake up America by exposing deep-seated perversion, darkness and corruption. God once spoke through a jackass, so he can surely use an elephant to get his point across. Have yourselves a Merry Christmas, folks, because that flawed guy with funny tweets is being used by God to bring about good.
©2017 Susan Stamper Brown: Susan lives in Alaska and writes about culture, politics and current events. She is a regular contributor to Townhall, The Christian Post, Right Wing News and GOPUSA. Susan's nationally syndicated column is published in scores of newspapers and publications across the U.S. She writes about politics, culture and media and was selected as one of America's 50 Best Conservative writers for 2015 and 2016. Contact her by
Facebook
or at writestamper@gmail.com.