For Some, the Bible Is Offensive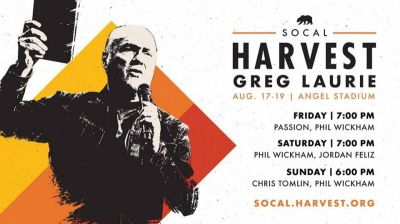 You may have heard about this.
The article is pretty self-explanatory. The reason we used this image of me holding a Bible was a bit of a throwback to the old photos of Billy Graham (a personal hero and friend) holding his up while saying, "The Bible says . . . !"
If you look closely at the book I am holding up, it does not say "Bible." There is no cross on it. Yet, the image of someone holding a book up is now offensive to some. (It is indeed a Bible.)
We enjoyed working with the Irvine Company and displaying our banners in their amazing malls. I hope to work with them again in the future.
Everybody needs to just relax a little bit. I see images on billboards and displays in stores that I find offensive all the time. I do not complain or boycott. I just think as Christians we ought to have "equal time" and a voice in the marketplace.
Why are people so frightened of the Bible?
Think of the words of George Washington, "It is impossible to rightly govern a nation without God and the Bible," and President Abraham Lincoln's thoughts on the Bible: "In regards to this great Book, I have but to say it is the best gift God has given to man. All the good the Savior gave to the world was communicated through this Book. But for it we could not know right from wrong. All things most desirable for man's welfare, here and hereafter, are found portrayed in it."
So, we have gone from that to not even being allowed to show a Bible?
In case you have never heard of the SoCal Harvest (that's what this ad is promoting), it's a large-scale event designed to bring the good news of who Jesus Christ is to people in our culture today. We have been holding these events for 29 years now.
I'm told that the SoCal Harvest is the longest-running large-scale evangelistic event in American history. Over the years, we have seen so many lives transformed. Over 500,000 people have made professions of faith at the SoCal Harvest as well—families put back together, suicidal people finding hope and purpose, others addicted to drugs and/or alcohol finding a whole new life.
The SoCal Harvest has also raised thousands of dollars for missions to homeless people in California. This year, we are going to help impoverished children in Ecuador though Compassion International. This is a vibrant, happy, life-changing event that is all about Jesus!
To find out more, go to socal.harvest.org.
Originally posted at harvest.org
Greg Laurie's newest book "Jesus Revolution: How God Transformed an Unlikely Generation and How He Can Do It Again Today" about the last great spiritual awakening in America, is available now! You can find it here: http://a.co/d/015o082 
Greg Laurie is the senior pastor of Harvest Christian Fellowship, with campuses in Riverside and Irvine, California.