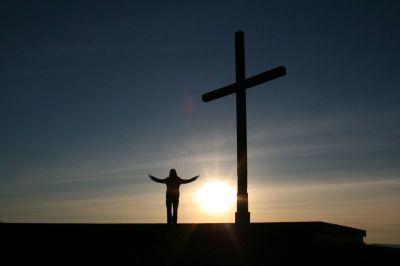 How many remember the very first days of becoming a Christian? How many remember the experience of being filled with God's Holy Spirit? Oh the new joy! Oh the new peace that passed all understanding! How many remember the many wonderful things you began to learn about God? The Kingdom of God was opened up to you. You were hungry for God. You were thirsty for more of Him!
How many remember that for the first time in your life, the devils works to destroy you were exposed? You began to realize that most of your problems in life up until that time were caused by your own sinful selfish nature. Can you recollect when the Spirit of God began to teach you how to resist the devil, how to fight him in Jesus name? You were so amazed to learn that all you had to do was say; "Satan in the name of Jesus I rebuke you get behind me", and he did!
God then began to reveal to your heart your own sinful nature. Do you remember how He showed you some of the major sins first, and gave you the power through prayer, and crucifying your flesh, of getting first forgiven, and then delivered of those things? Then little by little he intercepted your conscience and revealed to you the "little foxes that spoil the vines" of your life.
Boy, then what about that hunger for the Word of God that was so new! I mean you knew nothing about God or salvation, or His Kingdom before. Now those words were just leaping off the page as you read and read. You wanted to come to church for every service and chances are you came early and stayed late. You just always wanted more!
Wow; then you discovered prayer, talking to God himself, having your sins forgiven, praying under the name and shed blood of Jesus. You sensed a new unction down in your spirit. Perhaps before, through a shallow religious experience, you had tried to follow God. However this was the first time you had opened up fully to God and to being filled by His Holy Spirit! Suddenly there was a supernatural power to your prayer life!
Then you realized that God had given you specific spiritual gifts. You were amazed because it was so far removed from your natural abilities. The power of God came on you and you have great boldness, a boldness that you never had before!
All of a sudden in this new experience of being born again and filled with the Spirit of God you started having a divine revelation of Jesus Christ. Before He was someone who once existed in history but in your new normal, it often seemed like He was riding with you in your car, having lunch with you across the table, flooding you with His peace in the middle of the night. Oh how many remember those first experiences with Jesus?
With that same revelation came a desire to be more like him. When this happened to me, I remember driving into work every morning where I was living praying "Jesus fill me with you"! I now knew Him and in knowing Him I wanted to be like Him!
Along with all of the wonderful newfound experiences and revelations, came a burden to witness, and a boldness to witness, to those around you. Many people win the most people to Christ when they first get saved. That's because they are still in touch with the culture around them. Oh those glorious early days!
WHAT HAPPENED? WHERE DID IT ALL GO?
Satan's number one job once you have been saved is to attack you and try to steal away what God has sown in your heart. Because he has been exposed, he wants to hide himself behind intellect, and people's doubts, behind religion, behind peer pressure. You might ask; "God, what am I doing wrong and why are all these things happening to me?" His answer to you is "Nothing, you are doing everything right. Now fight the devil in Jesus name like I first taught you and he will flee from you!"
What happened to the revelation of sin in your life? Now you have let some stuff back in! What happened to the hunger for the Word of God? Busyness, intellectualism, Pride, anger towards God, self-condemnation all robbed you of your time with God and His Word!
Where did your ability to pray with faith and power go, or the revelation and the use of your spiritual gifts? Well, you say; I missed God once! So did Adam and Eve, Moses, David, Jacob, Solomon, Peter, Paul, Mark, and all of the disciples at one time or another! God forgave them and gave them a new start and He can do the same for you!
What happened to the divine revelation of Jesus and the desire to be more like Him?
They left when you stopped fighting the devil, when you stopped reading the Word, and repenting of sin, to instead serve the flesh. When you stopped praying with power and authority, and buried your talents and spiritual gifts, you stopped receiving your revelation of Jesus. The scales came back over your eyes, and like a blind person, you couldn't see Jesus anymore!
The good news is found in Paul's charge to Timothy: "Wherefore I put thee in remembrance that thou stir up the gift of God that is in thee by the putting on of my hands!" Jesus wants you to have it all back today and it starts with this simple prayer. "Father God, forgive me for falling backward spiritually. Please fill me fresh and new today with your Holy Spirit! Jesus I rededicate my life to you." I also recommend that you ask your pastors at church or an elder to lay hands on you in Jesus name and receive all of what you once had again, and so much more!
Rev Nolan J Harkness is the President and CEO of Nolan Harkness Evangelistic Ministries Inc. since 1985. He spent most of his adult life working in youth ministry. He also felt the calling of Evangelist/Revivalist and traveled as the door was open holding evangelistic meetings in churches throughout the Northeast. His website is www.verticalsound.org.