How (Not) to Respond to the Fall of Matt Lauer
NBC's Matt Lauer. CBS's Charlie Rose. NPR's Michael Oreskes. Amazon's Roy Price. The New York Times's Glenn Thrush. Who's next? And how should we respond?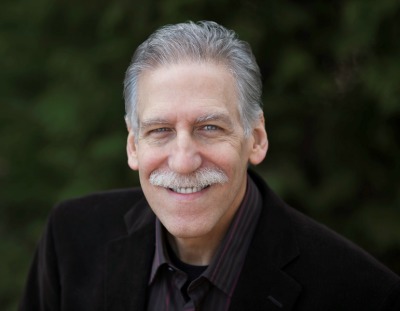 NBC's Matt Lauer. CBS's Charlie Rose. NPR's Michael Oreskes. Amazon's Roy Price. The New York Times'sGlenn Thrush.Hollywood's Harvey Weinstein and Kevin Spacey and Louis C.K. Congress's Al Franken and John Conyers. Who's next? And how should we respond?
I understand that the list of those fallen is largely, if not almost exclusively, liberal, and that quite a few of the fallen have been staunch opponents of the right. But, with all respect to President Trump, I do not agree with him tweeting:
"Wow, Matt Lauer was just fired from NBC for "inappropriate sexual behavior in the workplace." But when will the top executives at NBC & Comcast be fired for putting out so much Fake News. Check out Andy Lack's past."
And then:
"So now that Matt Lauer is gone when will the Fake News practitioners at NBC be terminating the contract of Phil Griffin? And will they terminate low ratings Joe Scarborough based on the "unsolved mystery" that took place in Florida years ago? Investigate!"
Is this really time to throw stones? And if you have your own glass houses from the past, do you want to urge the investigation of the alleged glass houses of others from the past? Perhaps it would be better to say, "Wow. Matt Lauer of NBC is down. Before that Charlie Rose of CBS. The liberal media is really taking a hit. A sobering time!"
It's true that these men allegedly (or admittedly) crossed lines that most of us have not crossed. But if God wanted to find each of us guilty, He could easily do so. If He wanted to expose sinful thoughts or attitudes or words or glances or desires, He could damn every human being on the planet in a matter of seconds.
That's why King Solomon could say to the Lord in a prayer for mercy that "there is no man who does not sin" and that "each of [of us] knows his own affliction" (1 Kings 8:46, 38).
And that's why I tweeted this after hearing of Lauer's fall: "I don't recommend gloating when someone you don't like falls or is exposed. Better to grieve over their loss and take stock of the cost of sin. Better to stay low and search your own heart than to mock someone else's disgrace."
And that's why author and professor Jay Richards tweeted in response: "And never, ever, take pleasure in the destruction of anyone's marriage. Pray for them. If you really don't like them, pray even more for them."
Another responded by quoting Proverbs 24:17-18, verses that came to my mind as well: "Do not rejoice when your enemy falls, and let not your heart be glad when he stumbles, lest the Lord see it and be displeased, and turn away his anger from him."
Many on the right have correctly observed that some of the most prominent alleged abusers were previously viewed as women's right's champions, like Conyers and Franken. And the argument has been made that it is the left, not the right, that degrades and mistreats women. After all, are you really for women when you encourage abortion? When you celebrate lewdness and exalt women as sex symbols? When you deny the importance of gender distinctions?
And I agree with these observations. I agree that it is conservative moral principles that are more honoring to women. And I agree that much of the liberal, Christian-bashing, hypocrisy is being exposed before our eyes.
Still, when I a saw recent article titled, "From politicians to producers, here are 50 prominent men accused of sexual misconduct since Weinstein's downfall,'" I immediately asked myself, "Are pastors and preachers next?" (Actually, we've had more than enough scandals like this in recent years.)
In the 1980s, a prominent TV evangelist was exposed for sexual and financial corruption, after which another prominent TV evangelist went after him mercilessly. Rather than mourning his fall, he mocked it. Not long after, he too was exposed.
That's why I continue to counsel that we not mock our perceived enemies and opponents when they fall (and certainly not all of those recently exposed are our "enemies" or "opponents"). They are suffering enough already and will have much to deal with in their own lives and families and reputations and careers.
Instead, we should search our own hearts, we should take each new shocking announcement with sobriety (these are wake-up calls to us all), and we should pray for the repentance and restoration of those who fall.
I for one could imagine hearing Matt Lauer testify one year from now, "That was the very worst thing that ever happened to me and the lowest point in my life. But God has used it to wake me up and show me what really matters, and I'm living a brand new life."
Let there be redemption in the midst of the mess, and let us all of take stock and be sober. This is not the time to gloat.