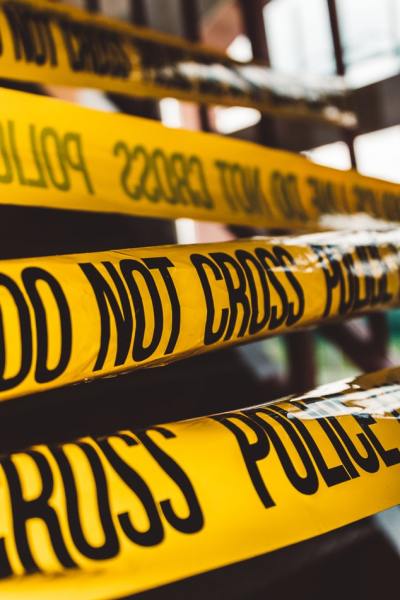 I'm going to say their names. Elijah Clayton. Eli. Screen name Trueboy. 22-years old. Erin's boy. Easygoing. Fun. Cool. Full of Laughter. Calabasas High School football player from California.
Taylor Robertson. Screen name SpotMe. 27-years old. From Ballard, West Virginia. James Monroe High School football player. Quiet family man. Husband and father to a toddler, a son.
They are dead. Eleven more are injured. More names: Tony "GTech" Montagnino of Austin, Texas. Drini "Young Drini" Gjoka, from Washington, D.C. "InfamousGuru". George "Fitzmagic13" Amadeo, a 17-year-old from Belford, N.J.
On a day violence was supposed to be confined to the screen, Sunday, August 26, a man with a gun opened fire in a crowd at a popular video game tournament in Jacksonville, Florida.
The night before in the same city, after the Raines High School football game on Friday, August 25, 19 year-old Joerod Jamel Adams was killed and two students, one from Raines and one from Lee High School, were injured. First reports were that the two boys had criminal gang connections. Maybe that's why it's hard for me to find much on Joerod.
But I'm saying his name, too. Joerod Adams. Leroy Murphy's grandson. Somebody's baby, boyfriend, buddy. Shot dead. His grandfather insisting he's not in a gang, pleading for someone to come forward. Someone had to see, and with 57 police at the game how did this happen anyway?
Let's say their names and let's talk about the guns. If guns are easily obtained, mass shootings will continue to happen. If guns proliferate our streets and communities, disputes and conflicts will lead to death. Lives of children, teens, men and women will be lost. They will be killed by disgruntled employees, relatives, partners and spouses. They will be killed in turf wars, in retaliation, in acts of domestic violence and by accident.
People with guns kill: Mothers, fathers. Sons, daughters. Children and Seniors. Lovers, spouses, partners, friends. People with stories, vulnerabilities; dreams and ambitions; fears and insecurities.
More than thoughts and prayers, we need to make common sense gun safety an election issue. Now. If our electeds can't stand up for human lives, we need to vote them out.
For God's sake, find your Gun Sense candidates here: https://everytown.org/. In the name of Las Vegas, Sandyhook, Orlando, Oak Creek, Charlotte, Chicago, New York... In the name of Jacksonville. In the name of life.
The Rev. Dr. Jacqui Lewis is Senior Minister, Middle Collegiate Church in New York and an Auburn Senior Fellow.