No, Mehdi Hasan, 'Values Voters' Have Not Lost Their Values
Writing in the New Statesman, political author Mehdi Hasan asks, "What has happened to members of the 'Moral Majority'?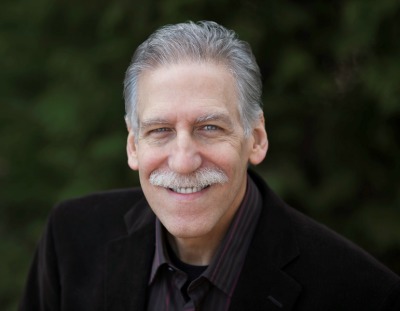 Writing in the New Statesman, political author Mehdi Hasan asks, "What has happened to members of the 'Moral Majority'? You remember them, right? The conservative evangelicals who helped deliver victories for 'born again' Republicans Ronald Reagan and George W Bush and pushed for the impeachment of the philandering Democrat Bill Clinton? How come these 'values voters' seem to have lost all their, ahem, values?"
Hasan answers his own question with the title of his article: "Many white evangelicals stand by Trump because they are more white than evangelical."
Is there any truth to this?
There's no question that the Moral Majority made a major mistake by getting too closely hitched to the Republican Party. It would have been better to stand as an independent voice representing tens of millions of Americans.
And there's no question that some evangelicals, like Jerry Falwell, Jr., referenced in Hasan's article, have sanitized and almost beatified Donald Trump.
There's also no question that polling by the Public Religion Research Institute seems to confirm Hasan's assertion that there has been a shift in evangelical thinking. As he notes. "In 2011, fewer than one in three white evangelical Protestants said an elected official could behave ethically in their public life, if they had committed moral transgressions in their private life. Yet just five years later, in 2016, more than seven in ten white evangelical Protestants said a politician's personal morality did not matter to them."
And it's certainly possible that the primary reason for this shift is Donald Trump, which is one of Hasan's main assertions.
But Hasan has missed the boat in terms of why this shift has taken place. It's not because our values don't matter to us anymore. To the contrary, it is our values that motivated us to vote. And those values do not relate to being white. Far from it.
Rather, after 8 years of President Obama, we were willing to overlook many things that did matter to us because of the bigger picture involved. We saw our society being misshapen before our very eyes, and in our minds, electing Hillary Clinton (who, the last time I checked, was also white) would be a nail in the coffin.
So, although many of us had to swallow hard before voting for Donald Trump, we were willing to do so for the sake of our religious liberties, for the sake of the unborn, for the sake of our relationship with Israel, and for the sake of our national security.
Unfortunately, Hasan was misled by the leftist activist "evangelical" Jim Wallis, who told him that "black evangelicals, Hispanic evangelicals... did not vote for Donald Trump. White evangelicals did... because they were more white than evangelical."
In point of fact, many black and Hispanic evangelicals did vote for Trump, despite the overwhelmingly Democratic leanings of blacks and Hispanics in general. And they did so because they, too, shared the concerns of white evangelicals. And those concerns were not based on whiteness.
The loss of religious liberties concerns people of all colors, while abortion targets black Americans at a much higher rate than white Americans. And now, with the Masterpiece Cakes case being heard by the Supreme Court, we are reminded of just how important the next appointee to the court will be (not to mention the appointment of Justice Gorsuch already).
And shall I say nothing of Trump's bold and courageous move to recognize Jerusalem as the capital of Israel and do what previous presidents promised but did not deliver?
It's true that many of us who voted for Trump continue to grimace at some of his words and actions. And if it turns out that he was guilty of sexual assault in the past, as some of his accusers allege, then he will have to face the music.
But, when it came to voting for Trump, the last thing on my mind – or the minds of serious evangelical voters I've interacted with – was whiteness.
It was values that moved us to vote for him, with concern and, for many, with reluctance. But in the end, moral values on a national level were more important to us than moral issues on a personal level. Plus, we were all too aware that God can sometimes use unlikely vessels to be agents of the greater good.
And we were all too glad to say goodbye to the identity politics of Obama and Hasan and Wallis.