What If the End Is Not As Near As You Think?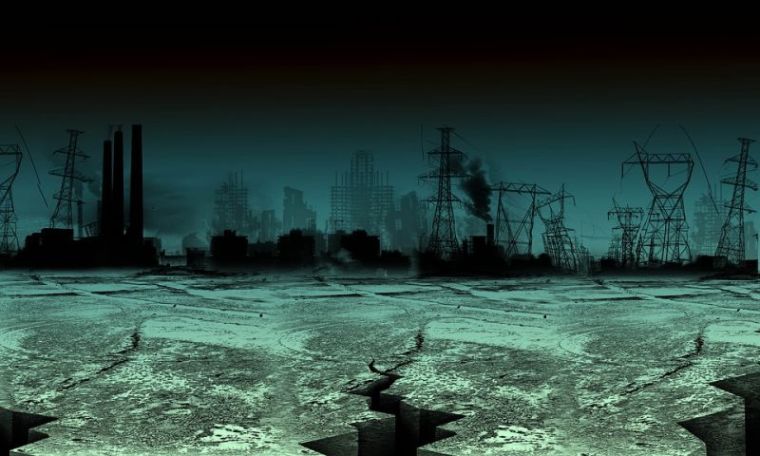 I think we conservative evangelicals tend to put words in Jesus' mouth. Monday's Dow drop of 1,175 points, which reversed all of 2018's gains, no doubt has many Christians once again speculating, in a heightened way, that this could be "it".
Many of us are behaving as if Jesus said he was judging America, and returning tomorrow. Somehow, we've made these two inseparable. We mean well, but it doesn't absolve us from our guilt. The sky has fallen many times, in many places, throughout history. The odds are that what is happening now is not the end at all. It's simply another day outside of Eden, in a fallen world in need of God's love and compassion, where each of us is called to pick up the mantle of love and lead the way.
The stock market is most likely due for more corrections and volatility – but in the eternal scheme of things we should never use it to measure where we are in regard to the "end of days." Eschatology (the biblical study of last things) does not revolve around what's happening in America. It revolves around Israel, and, in particular, Jerusalem.
The panic being expressed by many believers in light of what's happening in our nation reveals that many American Christians don't really understand biblical prophecy – nor do we understand what it means to serve God for the purest of reasons: love for him and for people. We tend to be hungry for Christ's return more for our own comfort and convenience, to spare us from hardship, than we are to see his face. For all our talk about loving Jesus, many of us, in reality, may not be very hungry for him at all. Now is a good time for a bit of soul-searching, to check your love for God as revealed by your compassion for people.
Bible reading, prayer and church participation are all essential ways of firing up your spiritual furnace, to draw near to God. But if you're shoveling coal merely because things in America are being shaken, you're missing the greatest motivator of all.
"There is no fear in love. But perfect love drives out fear because fear has to do with punishment. The one who fears is not made perfect in love" (1 John 4:18, NIV). Jesus is always worthy of our affection and service, regardless of our circumstances. Yes, people can be idiots (someone, somewhere, probably thinks you're one), but God loves us all. The cross proves it.
If fear of current events in America is the primary thing motivating you to draw near to God, it's time to exchange that for love. Love for God is the mature motivator for everything in your life. It's also what will make your love and service to God consistent, unaffected by whether or not the Dow rises or drops – or any other situation that may befall America.
While it's good to be concerned about what's happening in our nation (the alternative is simply irresponsible and unspiritual), we need to be careful we don't think the spiritual sky is falling and that we might as well succumb – or begin "serving" God diligently, in fear. Fatalism is not the same as faith, although many people confuse the two.
A fatalist thinks there is nothing he or she can do to react to circumstances. God has words for us, "Therefore, my dear brothers and sisters, stand firm. Let nothing move you. Always give yourselves fully to the work of the Lord, because you know that your labor in the Lord is not in vain" (1 Corinthians 15:58). Today is a great day to exchange your fear for faith.
For many American evangelicals, the Rapture has become an unintentional psychological crutch for not engaging culture and living as salt and light. Stop sitting on your hands. It's time to get them dirty for Jesus, to love him regardless of good times or bad.
If you want to know where we are on God's prophetic time clock, stop fixating on events in the United States, and stop waiting for a divine bailout in the Rapture or Jesus' return.
That fatalistic, self-centered, unbiblical attitude is perpetuating our national decline, causing many people to throw up their hands – not in praise, but in despair, thinking there is nothing we can, or should, do. This may be precisely the reason why the spiritual awakening in America – the one we so desperately need – has so far, eluded us. It may be why it's eluding you.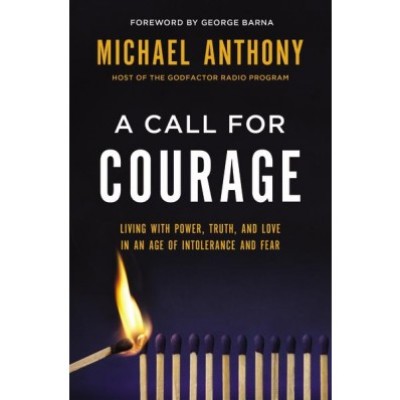 Michael Anthony is author of A Call For Courage a speaker and blogger at CourageMatters.com, and lead pastor of Grace Fellowship in York, Pennsylvania.