Why Sin Is So Destructive to Your Soul
Your greatest enemy is you, or should I say, the sin within you.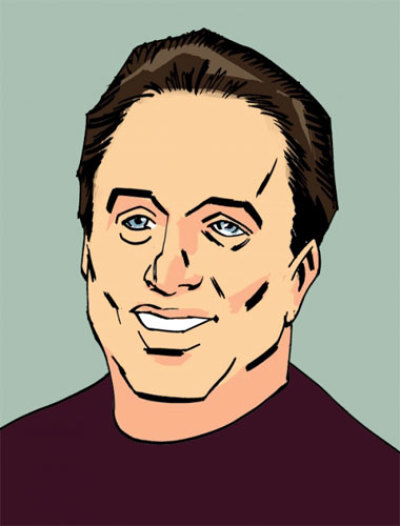 Your greatest enemy is not that person you seem unable or unwilling to forgive. And it's not even the devil himself. Your greatest enemy is you, or should I say, the sin within you.
You see, there is nothing more destructive in our life than our own personal sin. And believe it or not, this unseen adversary is waging a serious attack against us at this very moment, as I address in the piece, "When Sinful Desires War Against Your Soul."
No one has ever explained sin as effectively as the apostle Paul, who wrote much of the New Testament. The Holy Spirit inspired Paul's epistles, and these letters within Scripture have instructed millions of Christians over the centuries. Paul chronicled his own battle against sin with deep insight and brutal honesty, such as when he wrote, "I know that nothing good lives in me, that is, in my sinful nature." (Romans 7:18)
And while you and I certainly have a sinful nature just like Paul, it doesn't have to define us. That is to say, our sinful nature doesn't have to dominate or control our life. Thankfully, there is a Redeemer who died to forgive our sins and set us free from the penalty of sin, as well as the power of sin. Let's never forget: sin is the one thing that drives us away from the Lord and from God's will for our life.
Consider for a moment any area in your life where you seem to continually fall into sin. And then reflect upon this important question: "Where Is Your Dominant Sin Leading You?" You may be surprised to learn just how much control your "pet sin" has over your daily decisions.
By nature, we tend to underestimate the effect that sin has in our life. In other words, we are good at telling ourself what we want to hear. In reality, there is no such thing as "a little sin." (see "Why Every Sin Is a 'Gateway' Sin.")
If truth be told, "little sins" become a big problem once we start giving into them. It may seem to start out innocently enough, but that's where the deception lies. We took the bait the second we assumed "little sins" are no big deal.
And before you know it, you find yourself going against your conscience on a regular basis. I address this sordid progression in the article, "7 Characteristics of a Double-Minded Believer." Scripture describes how "a double-minded man is unstable in all he does." (James 1:8)
If you have a hard time understanding how anyone could get to a point where their conscience in essence works against them, then check out why "A Seared Conscience No Longer Accuses You." It explains why some folks feel absolutely no remorse for their sinful and rebellious behavior.
You and I were not created to live in rebellion against our Creator. And yet, we end up thinking thoughts and engaging in behavior that God forbids. So what gives? How can we be so callous toward God and so cavalier toward sin?
After all, it's not like sin is ever going to bring satisfaction to our soul. Actually, it does just the opposite as I explain in "Why Sinning Will Never Quench Man's Thirst." And that's one more reason why you need God's grace in order to "Kill Your Sin Before It Kills You." You see, your soul is never in "neutral."
So are you currently moving more in line with God's will for your life, or further away?
Satan and his demons pounce on believers whenever we choose to entertain sinful thoughts and engage in sinful behavior. Sinful choices actually open the door for them to oppress us. (see Eph.4:26,27) Since fallen angels look for any opportunity to take advantage of our challenges and our choices, keep in mind that "Demons Target the Eyes, Mind, and Body."
Perhaps you are at a point today where you feel completely defeated by your sin. Don't give up. There is hope. The light at the end of the tunnel will get brighter the moment you turn away from darkness and look into the light. Here is one way you could begin moving in that direction: "Imagine Yourself Overcoming Your Most Tenacious Sin."
And then call upon the name of the Lord. He will do for you what no one else can do. Jesus endured the cross because you and I are not strong enough to overcome our sin. We need the supernatural power and forgiveness of God in our life. So why not turn to Christ today and "Try Asking God to Overwhelm Your Issue."
There is no limit to what God can do "When Man Takes God and Sin Seriously." The power of the Holy Spirit is critically needed if we are going to stop "toying with sin" and begin repenting of it. Apart from repentance and faith, a person is not able to follow Christ in any area of his life.
And so whatever sin is breathing down your neck today, keep in mind that Jesus is definitely the answer. The first thing we must do, however, is to identify the problem. Otherwise, we will have no incentive to celebrate the solution God achieved on the cross. (see "Standing Before God Without Fault.")
There is no question about it. Sin is terribly destructive, but thankfully, Jesus is always stronger. And the minute we turn to Christ in humility and truth is the minute we begin to experience freedom and forgiveness.
Dan Delzell is the pastor of
Wellspring Church
in Papillion, Neb. He is a regular contributor to The Christian Post.