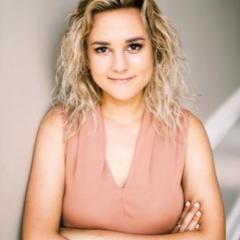 Charlotte Pence Bond
Columnist
Charlotte Pence Bond is the New York Times best-selling author of Marlon Bundo's A Day in the Life of the Vice President along with two other books in the series. Her first solo book, Where You Go: Life Lessons from My Father (Center Street) was released in October 2018 and reveals lessons her father, Vice President Mike Pence, has taught her.
She is a current contributor to Lightworkers.com and her work has been published in The Washington Times, Glamour magazine and featured in US Weekly, among other major media outlets. A graduate of DePaul University with a BA in Digital Cinema Screenwriting and English, Charlotte contributed writing and production skills to the Emmy Award-winning documentary Fleeced (WFYI Productions).
Charlotte currently attends Harvard Divinity School where she is a candidate for a Masters in Theological Studies, with an emphasis on religious themes in literature and culture.