What Kind of After School Program Is This?!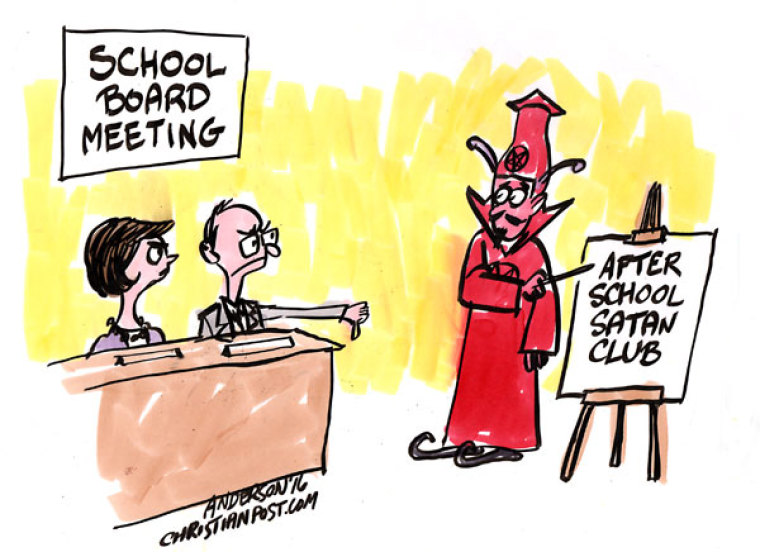 A school district in Arizona has rejected the request of the Satanic Temple to start a student club in one of their elementary schools.
Recently, the Satanic Temple announced the creation of a student club called the After School Satan Club, in an attempt to counter Christian after school clubs across the United States.
On their website, the ASSC listed a small number of elementary schools where they planned to start chapters, one of which was Roskruge Bilingual, a Tucson school for students in kindergarten through the eighth grade.
Stefanie Boe, communications director for the Tucson Unified School District, emailed The Christian Post a statement regarding the rejection.
"The Satanic Temple has sent a letter of inquiry to Tucson Unified School District regarding holding an 'After School Satan' club at Roskruge Bilingual K-8. Our legal counsel has referred the organization to our policy requirements regarding after school clubs," read the statement.
"The suggested club does not currently meet the minimum requirement of having a faculty sponsor for the operation of any student club on a Tucson Unified School District campus."
Read more at http://www.christianpost.com/news/arizona-school-district-rejects-satanic-temples-satan-student-club-167389/#dcFwSaLeQgelvBkR.99