10 Christian ministry leaders, influencers who died in 2019
Phillip E. Johnson – Nov. 2, 2019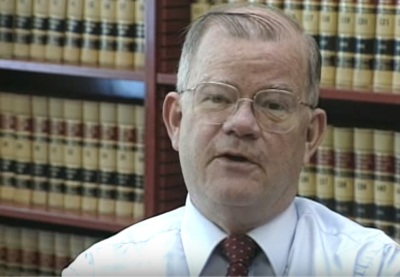 Phillip E. Johnson, a professor and author credited with helping to found the modern Intelligent Design movement whose book Darwin on Trial became a best-seller, died at age 79.
Raised in Aurora, Illinois, Johnson became a law professor at the University of California-Berkeley, teaching there for over 30 years.
Becoming a Christian at age 38, his book, Darwin on Trial, came in response to reading the book The Blind Watchmaker by atheist intellectual Richard Dawkins.
"Johnson changed the terms of the debate about origins, with brilliance and gusto. In doing so, he changed many lives, of scientists and others, across the globe," wrote David Klinghoffer of Evolution News.
"He was very humble, as the greatest men often are, and refused credit for striking the match that became the fire that is currently at work consuming a desiccated theory left over from 19th century materialism."