10 Interesting Things to See at the New Museum of the Bible: Sneak Preview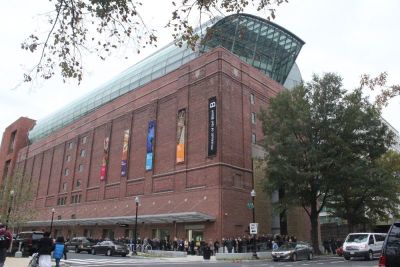 WASHINGTON — As the new Museum of the Bible is set to open on Saturday in the nation's capital, journalists and donors were invited to take a sneak peak of the new $500 million institution on Tuesday.
The 430,000-square foot museum has hundreds of artifacts, centuries-old pieces of translated scriptures, and Bibles owned by historic religious and political leaders, and offers real-life illustrations, programs and experiences that will give visitors a taste of what it was like in Israel during the time of Christ.
The Christian Post toured the facility and also spoke with William Lazenby, the director of research for the Virginia-based museum consulting firm The PRD Group, about a number of the Bibles and ancient scriptures on display.
Here are 10 interesting things to see and do at the new Museum of the Bible. (Click arrow above image)