10 Interesting Things to See at the New Museum of the Bible: Sneak Preview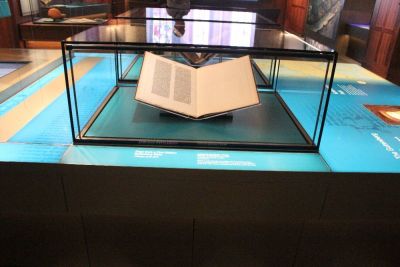 3. A page from a first edition Gutenberg Bible
German Johannes Gutenberg changed the world when he introduced Europe to the movable-type printing press in the 15th century.
Gutenberg began printing the Bible in 1452 and produced about 185 Bibles by the time the first edition was completed in 1454, according to the museum.
The "History of the Bible" exhibit features a page from a first edition Gutenberg Bible. The museum notes that the first edition Gutenberg is "the first printed edition of the Bible."
"The text is two columns of 42 lines, with colored initials in red and blue, added by hand," a placard states.