10 Times Barack Obama Pleased Evangelicals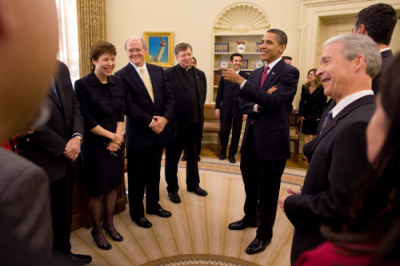 9. The White House Office of Faith-Based and Neighborhood Partnerships
In 2009, less than a month after being sworn in as president, Obama issued an executive order creating the White House Office of Faith-based and Neighborhood Partnerships.
The office began under former President George W. Bush's as the White House office of Faith-Based and Community Initiatives. It worked to help advance the common good by facilitating aid for religious and secular nonprofits.
"There is a force for good greater than government. It is an expression of faith, this yearning to give back, this hungering for a purpose larger than our own, that reveals itself not simply in places of worship, but in senior centers and shelters, schools and hospitals, and any place an American decides," stated Obama in 2009.