106 People Indicted by Anti-Terror Court for Burning Alive Christian Couple in Pakistan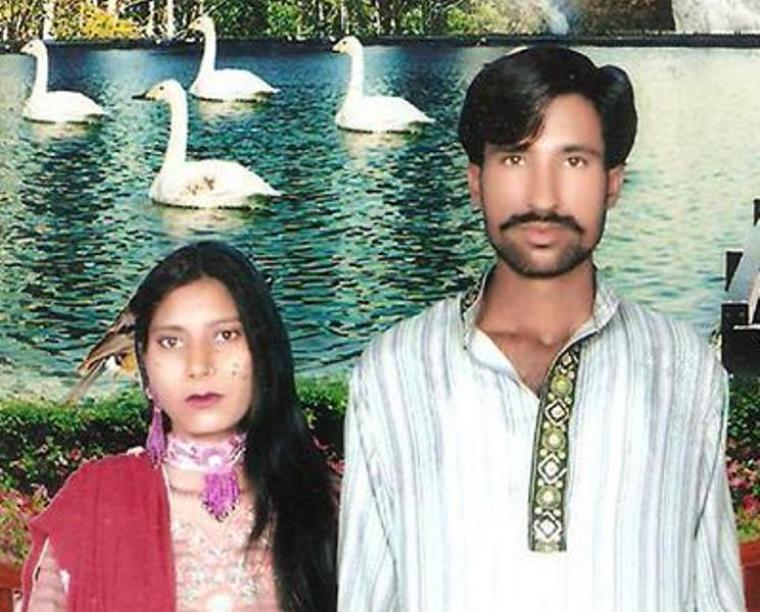 An Anti-Terrorism Court in Pakistan convicted on Thursday 106 suspects believed to have taken part in the lynching of a Christian couple in November 2014. Shama and Shahzad Masih were beaten and burned to death by a Muslim mob, who accused the Christians of burning a copy of the Quran.
Pakistan's Daily Times reported that the 106 suspects were indicted following a police report submitted against them in Lahore.
"The challan (charge-sheet) states that Maulvi Muhammad Hussain, Maulvi Arshad Baloch and Maulvi Noorul Hassan were involved in persistent provocative speeches against the couple which led to the assembly of 400 people as a mob who then burned Shama and Shahzad alive," the article stated.
"After the challan was presented at the hearing, the court also held Yousaf Gujjar, the owner of the brick kiln where the couple was beaten to death, responsible."
The couple were beaten to death and burned in the brick kiln where they worked in the town of Kot Radha Kishan. The Pakistani government often punishes Christians and other religious minorities in blasphemy cases, but has looked to crack down on mobs taking justice in their own hands.
The accusations against the couple stemmed from burned pages of the Quran found in their trash. The Christians were locked up in an adjacent room to the brick kiln by Gujjar, who had reportedly been angry with them for failing to pay him the money they owed, and sought to accuse them of blasphemy.
Local clerics have also been accused of making incendiary announcements and urging Muslims to gather, which sparked hundreds of people to head for the couple's home. Witnesses said that some in the crowd broke down the door and dragged the couple out, after which they tortured and burned the Christians at the kiln.
International Christian Concern Regional Manager Todd Daniels said at the time: "The brutal killing of Shahzad and Shama once again highlights the extreme danger of religious fanaticism that Christians in Pakistan face on a regular basis. The accusation of blasphemy can be used for any dispute and can often prove deadly as it did today, inciting a mob to brutally murder this young couple."
Earlier this year a legal battle began for the custody of the couple's three young children, who were taken in by their maternal grandfather after their parents were killed.