13 Critical Issues Killing Christian Schools (Part 2)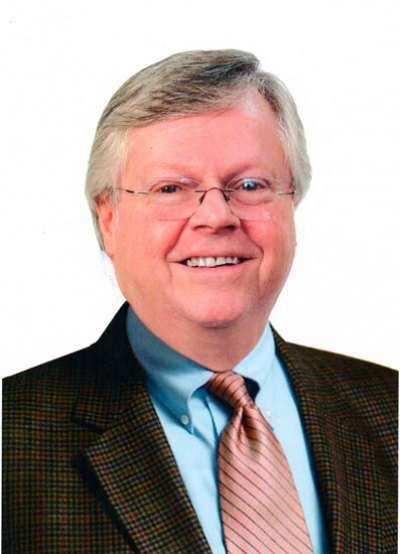 George Barna in The Power of Vision said, "Unless God's people have a clear understanding of where they are headed, the probability of a successful journey is severely limited."
So how "severely limited" could this journey be? Well, of the 13 institutions I have personally examined, just over 40% are currently out of business. The remaining 60% continue to limp along moving from crisis to crisis with their leaders acting as a sort of "institutional problem-solver."
Barna goes on to speak to the individual saying, "Unless you attend to God's call upon your life, you are likely to experience confusion, weariness, dissipation, and unimportance."
Since individuals make up the schools, "confusion, weariness, dissipation, and unimportance" become school experiences.
Lofty language about a "calling" to establish a school, shared by an individual or steering committee, usually surrounds a project announcement and appears to be sincere. So why does calamity frequently follow close behind?
Issue # 5 – "Poor financial management characterizes operations."
Decades ago Ted W. Engstrom and Edward R. Dayton wrote a book The Art of Management for Christian Leaders. They suggest, "Nothing happens if someone doesn't consider himself accountable" (Chapter 8, page 67).
Accountability is so important and in more ways than financial management. A school's operational budget is critical to success, but rarely has a chance to survive. Rather than projecting budgetary needs and dividing by the number of students enrolled to determine tuition, boards generally pick a number out of thin air for tuition, then balance the budget on the "backs of the faculty" and then struggle to find the money to support operation. In all of this no one appears to accept accountability.
Issue #6 – "Low Salaries reveal an irrational pay scale."
Having balanced the budget in this fashion several problems surface. The faculty feel the board is taking advantage of them. Faculty take part-time jobs to help with their home economy and become tired, weak, and incapable of doing either of these jobs effectively. Support staff do the same.
I am aware of a secretary having three jobs to cover needs. While she performed her job well she felt constant pressure striving to do her best.
The pay scale is irrational. The faculty are being paid poorly because families, many of whom are capable of paying fair tuitions, are paying far less than they should.
I interviewed a mother of three students who actually asked me why the schools was not asking her to pay more, why she received discounts for each successive student in her family. I had no reasonable answer.
Issue #7 – "Administrators attracted by 'top heavy' compensation."
Not far from where I live is a Christian school paying new faculty in the mid-twenty thousand dollar range, experienced faculty in the low-forties range and the head of school a six figure salary plus perks. Knowledge of this through-out the organization is debilitating.
An examination of tuition reveals that the sum total does not cover budget demands and the sponsoring church has to heavily subsidize the cost of operation along with a number of embarrassing "fund-raisers." 
There is also an "every man for himself" attitude with departments and activities seeking funding on their own. This is not only unacceptable, but creates internal problems. Tension developed when I had to tell the athletic director at a school he could not sell pizzas to help fund the athletic department. At a Christian university I had to call for a moratorium on several departments mailing appeals separate from those from the development office.
Issue #8 – "Lack of a comprehensive advancement/development plan."
First, for the sake of clarity let's note the distinction between "advancement" and "development." "Advancement" is the department which includes development, the gift income soliciting arm of a school. Marketing, public relations, alumni affairs and often student recruitment and retention may also be found in the advancement department.
Creating a solid plan is essential. With a plan, everyone knows what is being done and how we go about doing things. This plan details "goal" and "objectives" and I have always included a "calendar" detailing important daily activities for the entire fiscal year.
It is paramount with regard to "development" that the raising of capital be accomplished with dignity and not by embarrassing means as I have already mentioned.
This summer I received an announcement of a "restaurant tour" to help fund a local Christian school. This tour involved the likes of visits to "Pizza Hut," "Rita's," and Wendy's." Families identifying themselves as associated with the school would have 5% of what they spent donated to the school. This activity along with the sale of cheesecakes, candy, and gift wrap are deplorable.
Ask yourself, "When was the last time my "alma mater' asked me to buy a cheesecake?" The answer is always, "Never!" Successful preparatory schools and colleges never operate in this manner.
George Barna's words are prophetic for the Christian school. "Confusion, weariness, dissipation, and unimportance" certainly characterize the result of poor planning and a lack of accountability on the part of leadership. Proverbs 14:8 (ESV) addresses this, "The wisdom of the prudent is to discern the way, but the folly of fools is deceiving."
Check out Part 1 here and Part 3 here.
Robert F. Davis has 40 years of experience providing counsel for educational and not-for-profit institutions. He previously served as vice president for Advancement at Bryan College in Tennessee and consulting vice president for Advancement and Alumni Affairs at Liberty University in Virginia.