2 Pentecostal Men Arrested in India After Being Falsely Accused of Forced Conversion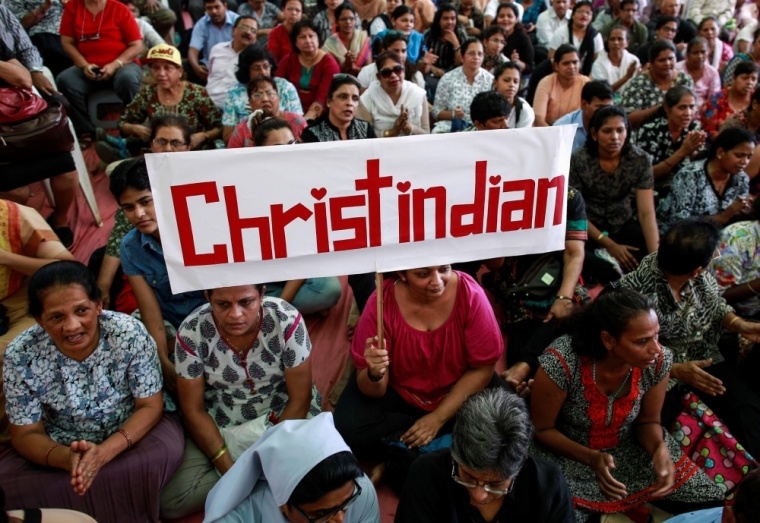 Two Pentecostal Christians were arrested last week in the Indian state of Uttar Pradesh and falsely accused of the crime of forced conversion, becoming the latest in a growing list of Christians to be accused of the crime in India.
The Global Council of Indian Christians announced that Rev. Gyan Singh and a fellow Pentecostal man named Rambhajan were detained last Thursday in the town of Dubolia, AsiaNews reports.
According to the council's president, Sajan George, the men were arrested on the basis that allegations of forced conversions were lodged against them while they were visiting a village in the Bugauliya Block of the Uttar Pradesh's Basti district.
"At that point, the police took the innocent Christians to the station, where they accused them of disturbing the peace," George was quoted as saying.
"Pentecostal Christians were not disturbing the peace," he assured. "Villagers falsely accused them and caused a ruckus. This is why those innocent and vulnerable Christians were taken into custody."
George noted that those who accused the two Christian men of the crime did so "on the basis of mere suspicion and got together to cause great confusion." George contended that the villagers who accused the men of the crime were "instigated" into falsely doing so.
According to AsiaNews, police have told the GCIC that the pastors would be released last Friday with no formal charges pressed against them.
The arrest of the two Christian men comes as persecution against Christians in certain states in India has seemingly increased over the last several years.
According to Open Doors USA's 2018 World Watch List, India has jumped up to become the 11th worst country in the world when it comes to Christian persecution. In 2017, India was ranked at No. 15.
As a few of the Indian states have anti-conversion laws on the books that make it illegal for anyone to use force or allurement to convert others to another religion, the laws are often abused by Hindu radicals to lodge baseless complaints against Christian ministry leaders.
A series of accusations against Christians have occured since 2014, when the pro-Hindu Bharatiya Janata Party came to power under Prime Minister Narendra Modi.
In one of the most notable instances, at least 11 Christian chaperones transporting about 70 kids to a Christian camp were detained and arrested in the predominantly-Hindu Madhya Pradesh state in May 2017 after they were accused of trying to force Hindu kids to convert to Christianity.
Last October, two other Christian women were arrested while they transporting children by train after a Hindu group accused them of forced conversion.
Last December, seven pastors were arrested in Uttar Pradesh on forced conversion charges after a woman who had just converted to Christianity invited them to her house to pray with her.
It was reported last month that Uttarakhand became the eighth Indian state to pass an anti-conversion law, which would carry a punishment of up to two years in prison for forced conversions. 
Also last month, the United States Commission on International Religious Freedom again labeled India in its annual report as a "Tier 2" country of concern for religious freedom violations occurring there. USCIRF found that there were "worsening" religious freedom conditions in at least 10 Indian states in 2017.
"Approximately one-third of state governments enforced anti-conversion and/or anti-cow slaughter laws against non-Hindus, and mobs engaged in violence against Muslims or Dalits whose families have been engaged in the dairy, leather, or beef trades for generations, and against Christians for proselytizing," the USCIRF report states.