5 takeaways from the 2022 ballot initiative results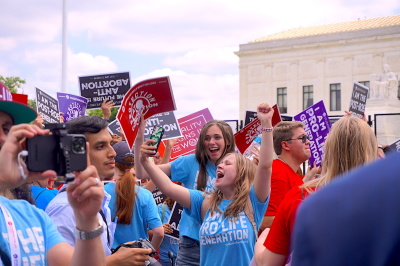 2. Pro-life referendums fail at the state level, pass at the local level
Abortion-related referendums turned out unfavorably for the pro-life movement in all five states where they appeared on the ballot. Voters in California, Michigan and Vermont approved ballot measures establishing a right to abortion in their respective state constitutions. Support for the pro-abortion constitutional amendments was strongest in Vermont (76.7%), followed by California (64.9%) and Michigan (56.7%). 
At the same time, 52.6% of voters in Montana rejected a measure that would recognize infants born alive during botched abortions as legal persons under the law, and Kentucky voters narrowly opposed a referendum that would have declared that there is no right to abortion in the state's constitution. 
On the other hand, efforts to establish sanctuary cities for the unborn at the local level received a much higher success rate. Fifty-three percent of voters in Abilene, Texas, which has a population of over 100,000, approved an ordinance that would outlaw abortion within their city limits. A majority of voters (56%) in San Angelo, another large city in the state, also supported a sanctuary city for the unborn initiative. 
Voters in Plainview, Texas, also approved a sanctuary city for the unborn initiative by a margin of 69% to 31%. A similar measure passed in Athens, Texas, receiving 57.8% of the vote.
Success of the nationwide effort to establish sanctuary cities for the unborn extended into Nebraska. Majorities of voters in the cities of Wallace (64.3%), Hershey (57.5%), Brady (57.1%) and Paxton (52.1%) supported making their communities into sanctuary cities for the unborn.