4 Outrageous Things Said About the Kavanaugh Controversies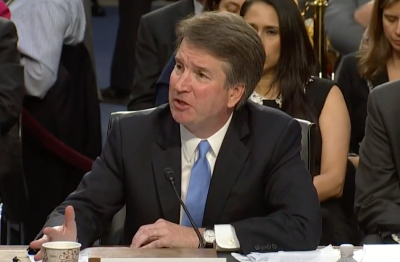 United States Supreme Court nominee Brett Kavanaugh is weathering a great deal of controversy over alleged acts of sexual misconduct from his time in high school and college.
The Senate Judiciary Committee, chaired by Republican Senator Chuck Grassley, will hold a committee vote on Judge Kavanaugh's nomination to the Supreme Court on Friday.
Following a Senate Judiciary Committee hearing which featured dozens of heckler interruptions, an allegation surfaced that Kavanaugh attempted to sexually assault a woman named Christine Blasey Ford when both of them were teenagers.
Kavanaugh has vehemently denied both the allegation by Ford and other allegations leveled by Deborah Ramirez on Sunday and Julie Swetnick on Wednesday.
Both Kavanaugh and Ford have agreed to testify before the Senate Committee regarding the allegations leveled against the Supreme Court nominee.
Ramirez has admitted to having gaps in her memory about the alleged incident and reportedly is not fully sure that the perpetrator was Kavanaugh, according to CBS News.
Here are four provocative comments, two from each side of the debate, made about the controversy over Kavanaugh and the allegations of sexual misconduct.