4 Reactions to the Boy Scouts' Decision to Admit Girls
Charlie Kirk of Turning Point USA: This is a left-wing attack on successful institutions in America.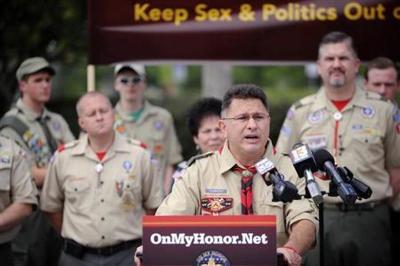 Conservative activist Charlie Kirk, who is the founder and executive director of activist group Turning Point USA, decried the BSA decision, saying that it is yet another instance of the Left attacking successful institutions in this country.
"The Boy Scouts of America have been one of the most proven institutions to turn boys into men," he said Wednesday in an interview with Tucker Carlson on Fox News. "This is consistent with what the academics are teaching the next generation, that genders are nothing more than a social construct, they don't mean anything, that gender and sex are not related at all."
Kirk mentioned that he earned the Eagle Scout rank and that he was "disgusted" to see this. The Boy Scouts also fosters patriotism among American youth, something else the Left hates, he said.
"What the Left is trying to accomplish is a deconstruction of traditional values and this goes back to the 1920s and 30s and this is what the Marxists have been so effective in doing in overtaking our universities. And this is just another attack on a fundamental institution that has proven to be successful over the last 100 years in turning boys into men. And men do matter. But the Left does not think so."