4 Things to Know About Trump's EO Ending Family Separation Policy and Illegal Immigration Laws
4. Democrats Demand Executive Action, Offer Bill; Republicans Propose Separate Legislation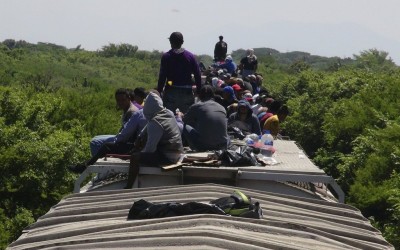 Trump's executive action might be thrown out by the courts and if Congress doesn't pass an immigration law and the president continues to insist on a zero tolerance approach, the entire process would have to start over.
In the House of Representatives a law crafted by Speaker Paul Ryan, R-Wis., appears to be headed toward defeat following a heated verbal exchange between Ryan and Rep. Mark Meadows, R-N.C., that occurred on the House floor Wednesday afternoon. The Trump administration continues to urge Congress to move toward a permanent legislative solution as the executive order is seen as a temporary reprieve.  
Texas Republican Sen. Ted Cruz has introduced the "Protect Kids and Parents Act," which would among other things, double the number of federal immigration judges from 375 to 750.
Other provisions in Cruz's bill require that immigrant families be allowed to stay together, barring aggravated criminal activity or threat of harm to children, and that the processing and review of asylum cases occur within two weeks such that those who are legally eligible receive asylum will receive it and those who do not will be deported immediately.
Sen. Diane Feinstein, D-Calif., also proposed a bill this week, the "Keep Families Together Act," that has received support from all of the Democrats in the Senate. But the bill is rife with flaws, according to The Federalist, which reports that it would "prevent federal law enforcement agencies almost anywhere inside the United States from arresting and detaining criminals who are parents having nothing to do with unlawfully crossing the border and seeking asylum."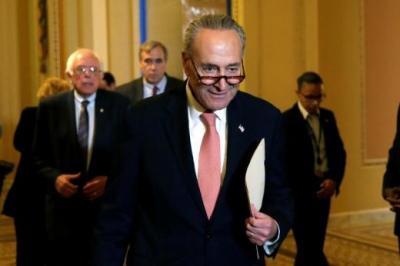 Senate Minority leader Chuck Schumer, D-N.Y., seemingly doesn't want any changes to be made to current immigration laws, and said at a news conference on Tuesday: "There's no need for legislation, there's no need for anything else."
Sen. John Cornyn, R-Texas, has reintroduced an update to a 2014 immigration bill he sponsored, one that would keep parents and children together whom the authorities  apprehended at the border while the families await their court hearings.
The Feinstein bill is not likely to be approved as Senate Majority Leader Mitch McConnell is not expected to bring any Democratic legislation to the floor for consideration. Likewise, the Republican proposals will probably never reach the president's desk as the issue is fraught with politics and divisions about other border security and immigration issues, particularly Trump's insistence on a wall.