48 Hours in the English City of Gloucester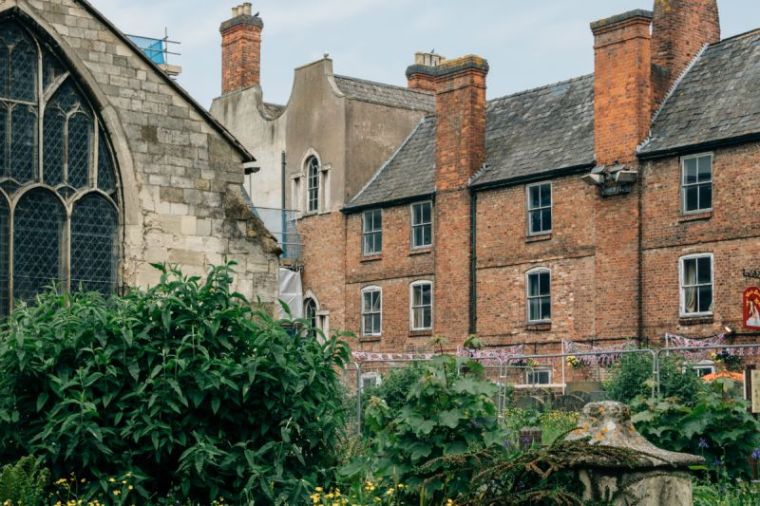 Gloucester just isn't on the map.
Most visitors to this part of England, not far from the border with Wales, instead spend their time in the Cotswolds. They miss out on old pubs, historic buildings and notable churches that line the city's streets.
With a population of 121,688 as of the last census, it's not as if this cathedral city and county town or county seat, as Americans would say, of Gloucestershire is small. At the same time, it's not big either. Considering its history dating back to the Romans and through the formation of the Methodist denomination you could say that Gloucester punches above its weight.
At least that was my impression after spending 48 hours here.
The big draw is Gloucester Cathedral or, as it's formally known, the Cathedral Church of St. Peter and the Holy and Indivisible Trinity. Talk about a splendid name.
While somewhat overlooked in a country full of historic churches and cathedrals, it's become a popular setting for movies and TV shows. You might even recognize the 14th century cloisters, which feature the earliest example of fan vaulting, from the "Harry Potter" films.
Gloucester Cathedral is old, but it only became a cathedral at the English Reformation, when Henry VIII dissolved the monasteries and the former abbey became the seat of the first bishop of Gloucester.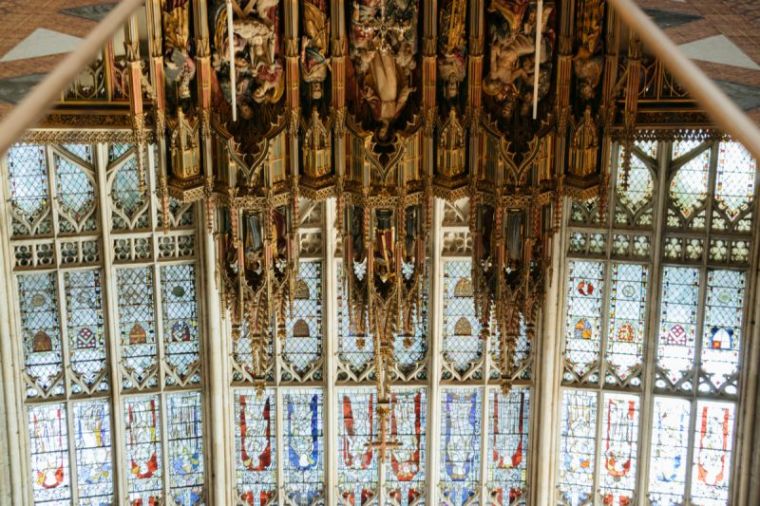 In terms of the present building, it dates to the Normans in the late 11th century, although an earlier Anglo-Saxon abbey was here in the 7th century. The architecture, which varies from Norman to Perpendicular Gothic, blends seamlessly.
Of particular note are several church monuments, including the canopied effigy and tomb of Edward II, king of England from 1307 until his abdication in 1327. The great east window is truly great. As big as a tennis court, it was supposedly the largest window in the world at the time of its installation in the 1350s. Among the medieval stained glass are depictions of Christ in majesty and the Virgin Mary.
Other must-sees are the crypt with its bold Norman arches and piers with Anglo-Saxon capitals and the library, which has books and manuscripts dating back centuries. The library archivist, Rebecca Phillips, was particularly helpful in explaining bits of the cathedral's history.
I also visited the ruins of Llanthony Secunda Priory, which was established in the 12th century for Augustinian friars from Wales. Once outside Gloucester's medieval walls, today it sits near a British big-box supermarket akin to Walmart and across from warehouses and trade shops on the edge of Gloucestershire College's campus. A carefully executed restoration and regeneration project is in its final stage with an opening scheduled for later this summer.
Another important project is underway at St. Mary-de-Crypt Church (Norman in origin, but rebuilt in the 15th century) on Southgate Street in the city center and only a short walk from both the cathedral and the city's quay, where old buildings surrounding the docks have been redeveloped into shops, eateries and housing.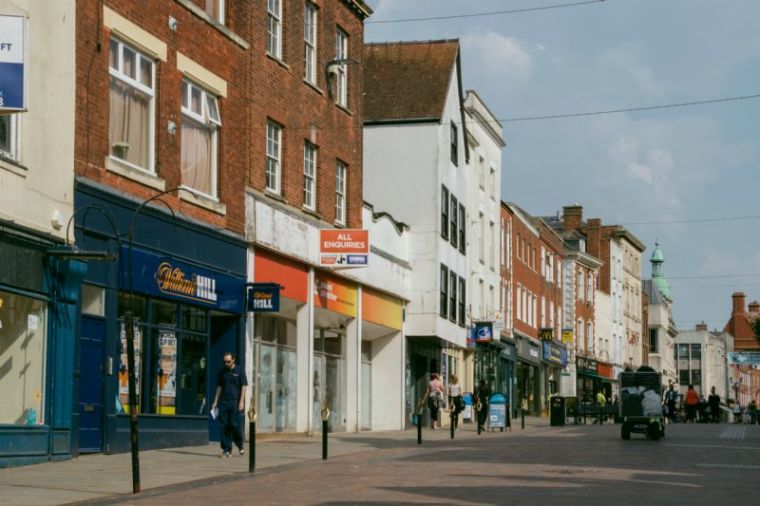 Sadly, redevelopment hasn't taken place on High Street (main street in American English), where historic buildings have been mutilated with somewhat hideous street-level façades. In other cases, half-timbered Tudor and Georgian buildings are intermixed with the worst of post-war urban architecture.
Some might be surprised to see a prominent church — St. Mary-de-Crypt was the church of middle-class merchants and city leaders — so close to a grand cathedral. Admittedly, that is odd today, but until quite recently it wouldn't have been common for a cathedral, let alone a pre-Reformation abbey, to have a sizable congregation. In those days, almost everyone attended their local parish church even if it was within walking distance of a cathedral.
St. Mary-de-Crypt is also where Gloucester's Methodist connection comes alive.
It was here where evangelist George Whitefield, a Gloucester native who co-founded Methodism with the Wesleys, first preached in 1736. On top of that, the Sunday school movement was founded here by Robert Raikes, a contemporary of Whitefield.
If you go
Regular readers of this column know I don't like organized tours, particularly group tours as I don't want to be on someone else's schedule. For this visit, I booked individual tours through Gloucester Civic Trust and Gloucester Cathedral. Each guide was knowledgeable and eager to show me countless nooks and crannies.
I stayed 4 miles from the cathedral at the Mercure Bowden Hall Hotel.
Located on 12 acres in Upton St. Leonards, a small village that mixes the charm of countryside life with the convenience of living in a bedroom community, Bowden Hall is at its core a Georgian squire's mansion with a Regency-era façade.
I had dinner both nights at the hotel, albeit in the drawing room off the side of the front desk because getting a table reserved for when I wanted was impossible, despite plenty of open tables. Also, dinner service doesn't start until 7 p.m., which is tolerable in the summer but rather late for fall and winter. Both the bar and restaurant menus were fine. The wine list, which includes an interesting English sparkling wine, was sufficient with something for everyone but would benefit from a sommelier to suggest pairings.
I highly recommend Bowden Hall, not least because you would never know Mercure is a big chain. This recently renovated 72-room, 4-star hotel feels more boutique than corporate. Rooms from £101 (approximately $134), including breakfast.
Gloucester is easily accessible by car and train, though a rental car is best. The closest international airport, about 45 miles away in Bristol, is reachable from the United States with one-stop connections in Dublin on Aer Lingus and Amsterdam on Delta and partner KLM.
Spires and Crosses, a travel column exclusive to The Christian Post, is published every week. Follow @dennislennox on Twitter and Instagram.
Dennis Lennox writes about travel, politics and religious affairs. He has been published in the Financial Times, Independent, The Detroit News, Toronto Sun and other publications. Follow
@dennislennox
on Twitter.