5 Facts About North Korean Dictator Kim Jong Un
5 Facts About North Korean Dictator Kim Jong Un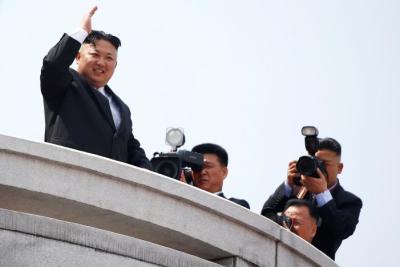 North Korea and its totalitarian leader, Kim Jong Un, have again been thrust into the center of global media attention this week after its government threatened to fire missiles at a United States pacific territory.
U.S. President Donald Trump and the Kim regime now seem to be locked into a war of words.
After Trump vowed on Tuesday to treat North Korean threats of hostility with "fire and fury like the world has never seen," the Kim regime announced that it is planning to launch four intermediate-range ballistic missiles into the Pacific Ocean near Guam, a U.S. territory.
Such a move would mark the first time the North Korean government has landed a missile so close to an American territory.
Given the fact that all that stands in the way of North Korea conducting such a missile test is final approval from Kim, let's look at facts that most people may not know about the secretive world leader. (Click arrow above)