5 highlights from Ketanji Brown Jackson's confirmation hearings
Critical race theory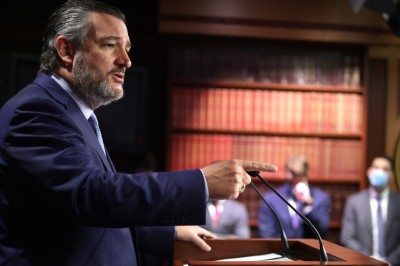 Republican Sen. Ted Cruz of Texas asked the Supreme Court nominee about critical race theory and if the controversial academic concept would influence her legal decisions.
Cruz pointed to Jackson's ties to the Georgetown Day School, which the senator described as having a curriculum that is "filled to overflowing with critical race theory."
"I do not believe that any child should be made to feel as though they are racist or though they are not valued or though they are less than their victims, that they are oppressors. I don't believe in any of that," Jackson responded.
When asked to define CRT, Jackson said that it was "an academic theory about the ways in which race interacts with various institutions" and added that it is not relevant to her legal career.
"It doesn't come up in my work as a judge. It's never something that I studied or relied on, and it wouldn't be something I would rely on if I was on the Supreme Court," said Jackson.