5 reactions to Trump's 'go back' tweets to Democratic congresswomen
Politics getting dangerous

David French, a former Alliance Defending Freedom attorney and Trump critic, opined that the president's strategy was malicious and that conservatives being silent about it is a disgrace.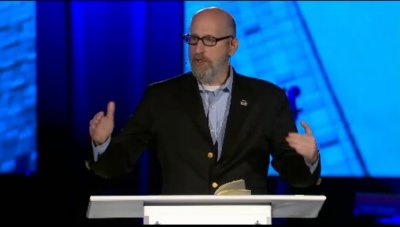 "American polarization is reaching a dangerous phase. On a bipartisan basis, criticism of presidents and our political opponents is escalating. I'm old enough to remember all the way back to 2015, when GOP hatred for Barack Obama even on occasion trumped Republican patriotism," French said, writing on the blog of National Review Monday.
"Trump is fully employing malice as a political strategy. It's not clever. It's not shrewd. It's destructive and wrong. The fact that so few Republicans can muster enough courage to state this obvious truth speaks to a sad reality — the rot extends far beyond 1600 Pennsylvania Avenue."
French added Monday, tweeting the article: "Why is the GOP silent? Loyalty to the president must be absolute, or one risks a primary challenge. But that's no excuse. Political leaders, the loyal GOP donor class, and the cultish rally Trumpists must stand up when malice is wielded as a weapon."
Media obsessed with Trump tweets
Christian and conservative commentator and editor of the Resurgent Erick Erickson took the opportunity to highlight the dynamics and framing of the controversy between the mass media and Republicans who support Trump, noting that it is a recurring pattern in American politics. He tweeted:
Media: Why haven't you all denounced the President's tweet.
GOP: Why not cover Antifa firebombing an ICE facility and the manifesto is full of leftwing talking points.
Media: Why won't you denounce Trump.
GOP: What about James Hodgkinson & left rhetoric?
Repeat. #2countries.
He subsequently added: "Leftwing rhetoric has inspired two mass assassination attempts, one of which was against members of Congress, and also inspired someone to firebomb an ICE facility. But Trump tweets are all the media ever wants to examine."