5 things every Christian should know about the trans movement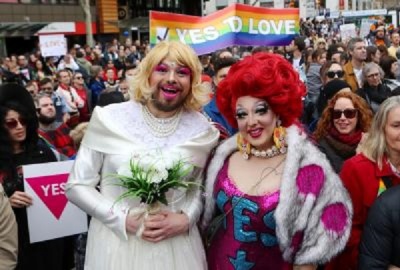 The shift from 'transsexual' to 'transgender'

Critical to understanding how the push to normalize the idea that someone could be "born in the wrong body" or was "assigned" the wrong sex at birth, as is said among transgender activists, is an important shift in language. 
According to Atlanta-based endocrinologist Dr. Quentin Van Meter, whom CP interviewed in 2018 about the dangers of chemical puberty blockers, much of the foundation for shaping the public discourse regarding what is now known as "gender identity" can be attributed to one man: John Money.
Money was a New Zealand-American psychologist who was on staff several decades ago at Johns Hopkins, one of the most prominent hospitals in the United States. 
He also had a particular interest in children with sexual differentiation disorders, and it was his idea that a gender identity that might differ from the sex of the body developed in a person at some point in time, according to Van Meter, who also detailed this phenomenon in the new documentary film "Trans Mission: What's the Rush to Reassign Gender?" that was released on June 17 by the Center for Bioethics & Culture Network. 
Back then, the cadre of patients that Money worked with were called "transsexuals." Prior to that, sex and gender were used interchangeably.
"He had patients that he treated as adults, and then he also had the pediatric patients treated with surgical and hormonal manipulations with really phenomenally bad outcomes," Van Meter told CP at the time.

"He thought perhaps we could societally change one's gender by treating people differently, socially and with hormones. And what he found was that he was trying to change sex," which was impossible, he said.

Money's operation was eventually shut down, but it was reinvigorated in recent years amid a growing cultural push in favor of transgender identities, Van Meter said. 
The word "gender" was a linguistic term and it did not even appear in medical literature prior to the 1950s and '60s, the Atlanta doctor explained in the documentary.  
Although many continue to use the word gender interchangeably with "sex" out of habit — and indeed the etymology of the word gender contains "gene" which connects it to DNA — trans activists pushing for gender identity to be adopted as a legal category to be enshrined in federal and state laws and public policies have redefined the word to mean something other than biological sex, sowing confusion among the masses. 
With this redefinition of gender by ideologues, it has become a weaponized tool to "de-sex" human beings in law and culture, according to Stella Morabito, a senior contributor to The Federalist.
"In a society de-sexed by law, would the state recognize your relationship as a husband or a wife? Mother or father? Daughter or son? Those are all sexed terms. A system that does not recognize the existence of male and female would be free to ignore the parentage of any child," she noted of the implications of this shift in language in a piece for Public Discourse in 2016. 

"You might be recognized as your child's 'legal guardian,' but only if the state agrees to that. Anybody can be a guardian to your child if the state decides it's in the child's 'best interest.' In this vision, there is nothing to prevent the state from severing the mother-child bond at will," she added.