5 things every Christian should know about the trans movement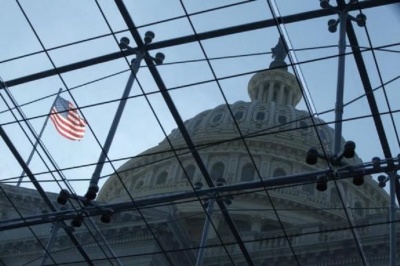 Opposition spans the spectrum, pushed by Democrats, slow-walked by Republicans

In both the federal and state legislatures, the opposition to transgender policies, particularly regarding the experimental medicalization in youth, is almost universally voiced by Republicans.
Elected Democrats are almost entirely in favor of transgender-friendly laws, as it has largely been touted as the next civil rights frontier amid the push for "LGBT rights" to be codified in nondiscrimination laws. 

But legislative accomplishments pushing back gender identity ideology in public life are few amid pressure from heavy-hitting financial interests. Despite the seemingly stark left-right divide on the issue, opposition to certain policies spans the political spectrum in the general public, in both liberal and conservative states.

Left-wing radical feminist groups such as the Women's Liberation Front and the U.S. chapter of the nonpartisan Women's Human Rights Campaign have contended in a variety of fora in recent years that women's rights are indelibly undermined with the inclusion of gender identity in the legal definition of sex.
The hard-fought legal gains that the suffragists and early feminists achieved were won on the grounds that biological sex matters and that women have been held down and discriminated against on that basis. They contend that no one was confused about what a woman was when they were banned from voting or serving on juries.

Last year, as the COVID-19 pandemic was starting to gain more attention, Idaho became the first state in the nation to adopt laws resisting trans ideology. These laws stated that women's sports are reserved for females only and that vital statistics in state records must be maintained on the basis of biological sex. 
Since then, several states have passed similar laws forbidding males, regardless of how they identify, from competing in women's athletic competitions. In Louisiana, several Democratic legislators voted in favor of its bill designating women's sports as female-only. The state's Democratic Gov. John Bel Edwards, however, vetoed the measure.

Prohibiting the prescription of experimental puberty-suppressing drugs, cross-sex hormones and performing elective cosmetic gender surgeries on minors has proven to be a tougher battle, even in states with overwhelming Republican majorities, where many might think such proposals would pass easily.

In 2020, the first legislative effort pushing back against trans medicalization in the U.S. took place in South Dakota. Though the bill passed in the lower chamber, it died in a Senate committee under pressure from the Chamber of Commerce.

In May, despite its reputation as a conservative bastion, a Texas bill banning chemical and surgical sex changes for children younger than 18 failed to be scheduled for a vote in the House after stall tactics were deployed, activists and insiders told CP.

In South Carolina, it was notable that Rep. Cezar McKnight (D-Williamsburg), was the sponsor of a bill attempting to ban the experimental practices in the state. 

"Black Democrats tend to be more conservative than white progressives," McKnight told The Associated Press in an interview earlier this year.

"I would not have ever put this bill forward if I didn't think the people in my district wouldn't be receptive, and they are. Pastors, young parents, older parents, they all tell me the same thing: if you want to do this, wait until you're 18."