5 Things to Know About the Paige Patterson Controversy
Why This Matters
At issue not only within Southern Baptist life but in evangelicalism more broadly are the contentious questions surrounding the permissibility of divorce in certain circumstances and how churches handle abuse situations, especially given the #metoo, #timesup, and #churchtoo movements.
Allegations of abuse against a church or ministry leader, or even the appearance of support for a context like marriage where abuse may be occurring are being monitored with greater visibility in this present cultural moment, spurred on by social media.
"The world is watching us all, brothers," the May 6 letter from Southern Baptist women to the SWBTS trustees states.
"They wonder how we could possibly be part of a denomination that counts Dr. Patterson as a leader. They wonder if all Southern Baptist men believe that the biblical view of a sixteen-year-old girl is that she is 'built' and 'fine' — an object to be viewed sexually."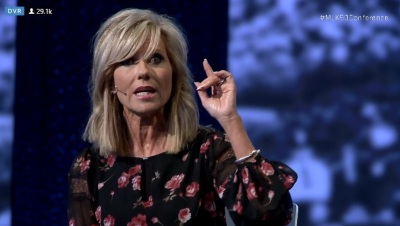 Patterson is scheduled to appear at the Southern Baptist Convention's annual meeting in mid-June and is slated to give the keynote sermon there. Some have expressed worry not only about the likely public relations fiasco that will ensue if he preaches and delegates applaud him, but also the message it will send to women and other abuse victims.
While she did not mention Patterson specifically, such sentiment has been accentuated by a viral May 3 letter Beth Moore wrote to her brothers in Christ outlining her experiences with misogyny and the disrespect she has been shown within conservative Southern Baptist circles.
Her letter has opened a broader discussion of serious issues within the SBC regarding the role of women in the denomination and the theology that undergirds it.
What remains to be seen is whether or not the SBC will acquiesce to the demands of prominent writers and others who are contending for Patterson's removal, perhaps for legitimate reasons or due to "decades old vendettas" and personal reasons.
The Patterson episode has also highlighted the need for discussion about how Southern Baptist leaders deal with critical voices from within their own denominational ranks.