6 Christian Reactions to Trump's 'S***hole Countries' Comment: 'America's Soul Is at Stake'
5. Rod Dreher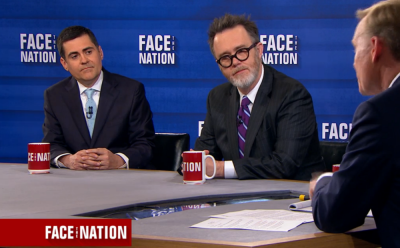 Rod Dreher, an Eastern Orthodox Christian author and senior editor at The American Conservative, said that while he finds nothing wrong with any country deciding "what kind of immigrants it wants to let in," Trump's remarks turn the discussion into something different.
"That's not what this controversy is about. It's about our vulgar president's contempt for entire nations full of poor, non-white human beings," Dreher wrote.
The author called on major conservative Christian leaders who have praised Trump, such as Jerry Falwell Jr., Robert Jeffress, Franklin Graham, and others, to respond to such rhetoric.
"Other nations of the world — nations where you can find lots of people who pray to the same God as Messrs. Falwell, Jeffress, and Graham, and where lots of churches have supported missionary efforts for decades — are, to our authentic, successful, down-to-earth president, nothing but s***holes that produce the kind of garbage people we don't want in America," he wrote.
"The thing speaks for itself..."
Dreher later added, "If Trump had said, 'We need to consider the kinds of immigrants we allow into this country, and make sure we are favoring those with skills America needs' — nobody would have said a critical word. But he used a vulgarism, and by contrasting it with 'Norway' — which, as someone pointed out, is not a skill — left himself wide-open to plausible accusations of racism."