6 Christian Reactions to Trump's 'S***hole Countries' Comment: 'America's Soul Is at Stake'
6. Robert Jeffress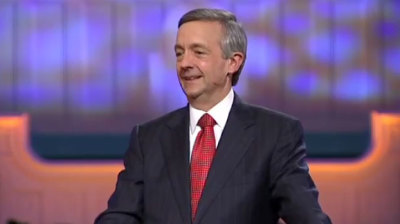 Pastor Robert Jeffress, one of Trump's evangelical advisers who leads First Baptist Church in Dallas, Texas, released this statement in response to Trump's controversial remarks:
"Apart from the vocabulary attributed to him, President Trump is right on target in his policy.
"As individual Christians, we have a biblical responsibility to place the needs of others above our own, but as Commander-in-Chief, President Trump has the constitutional responsibility to place the interests of our nation above the needs of other countries.
"I'm grateful we have a President like Donald Trump who clearly understands that distinction and has the courage to protect the well-being of our nation."