6 takeaways from Trump impeachment hearings
Another phone call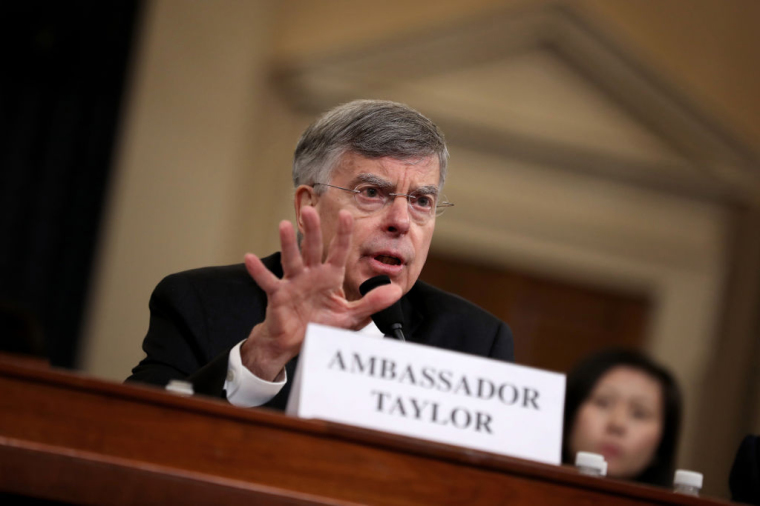 Top U.S. diplomat in Ukraine William Taylor testified before the House Intelligence Committee on Wednesday and spoke of hearing about another phone call involving the president that was relevant to the Ukraine situation.
According to Taylor, one of his staff members overheard a phone call between President Trump and U.S. Ambassador to the European Union, Gordon Sondland, on July 26, The Associated Press reported. 
"Following the call with President Trump, the member of my staff asked Ambassador Sondland what President Trump thought about Ukraine," said Taylor.
"Ambassador Sondland responded that President Trump cares more about the investigations of Biden which [Trump lawyer Rudy] Giuliani was pressing for."
While Democrats viewed the July 26 phone call as further evidence of impeachable offenses, noted The Hill, Republicans dismissed it as "hearsay."
Watch Wednesday's hearing below or by clicking here.