6 things people are doing to help during the coronavirus outbreak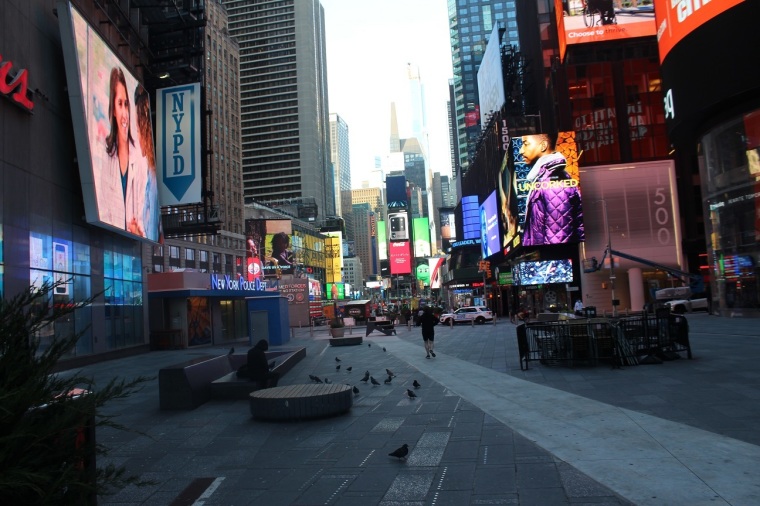 NYC church serves 2,000 meals to the homeless, teaches distancing techniques 
Even though churches across the country have halted their in-person services, many are still active in their mission to serve their communities. 
Graffiti Church located on New York City's Lower East Side is among several churches throughout the city serving those impacted by the pandemic. 
In New York City, there are over 43,100 confirmed cases of coronavirus with 1,096 related deaths as of Wednesday morning, according to Johns Hopkins University & Medicine's Coronavirus Resource Center. 
Baptist Press reports that last weekend, Graffiti Church served 2,000 ready-to-eat meals to the homeless throughout the city. According to pastor Taylor Field, a Send Relief missionary, Southern Baptists from North Carolina, Pennsylvania, and New Jersey as well as the Send Relief Ministry Center in Kentucky have sent meals for Graffiti Church to distribute. 
Field said that as church volunteers distributed the food to the homeless, they taught the homeless people they encountered social distancing and hygiene techniques to help combat the spread of the virus. 
"People are rallying around to help," Field was quoted as saying. "It's humbling to see that there is this crisis across our nation, but still people are thinking about New York City where people are just on top of each other."
Also in New York City, Bridge Community Church in Queens and Jackson Heights Community Church partnered to collect supplies for healthcare workers as some hospitals are being overrun with patients. 
The evangelical humanitarian charity Samaritan's Purse set up a 68-bed emergency field hospital in New York City's Central Park to assist patients. The field hospital is similar to the one the charity opened in Cremona, Italy, last month.