73 Airport Employees Had Terrorism Ties New Documents Suggest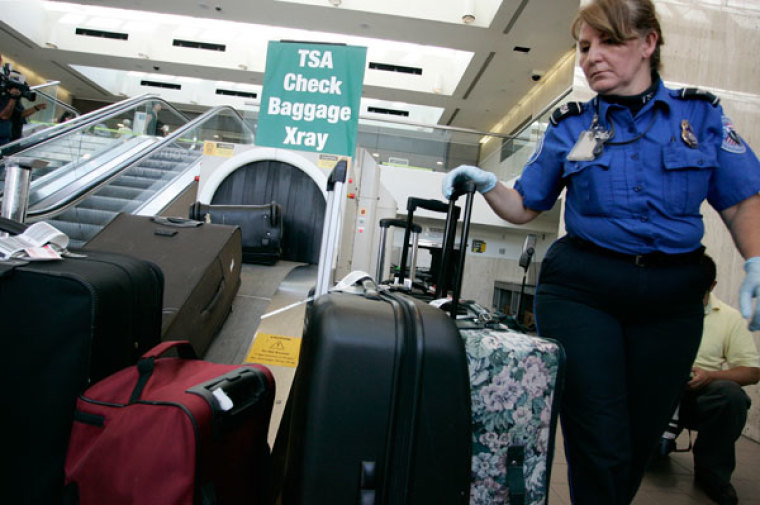 The Transportation Security Administration (TSA) failed to vet 73 employees with terrorism ties working at 40 U.S. airports, recently-obtained documents assert.
The local FOX-affiliated WFXT-News media outlet has acquired information through the Freedom of Information Act that indicates these workers, who have been employed with private airport businesses, have worked at 40 airports across the country. It remains unclear which of these workers are currently employed.
While the Homeland Security Inspector General's Office released the report of the 73 airport employees last June, FOX 25 just identified the 40 airports where the terrorist-linked employees currently work or have worked.
According to the media outlet, these employees were not properly vetted because the TSA did not have full access to terrorist databases during their hiring.
Terrorism-linked employees have been flagged at Boston's Logan International Airport, Denver International Airport, Honolulu International Airport, Dallas Love Field, San Francisco International Airport, and Los Angeles International Airport, among others.
The TSA has responded to the recent report, with national spokesman Michael England releasing a statement that says "there is no evidence to support the suggestion by some that 73 [Department of Homeland Security] employees are on the U.S. Government's consolidated terrorist watch list."
"In fact, DHS utilizes information on the terrorist watch list to screen and vet, including those individuals with access to secure areas of an airport. DHS holds our employees to the highest possible standards and fully vets throughout term of employment," England continued, adding that the TSA currently has "automated access to additional information for use in vetting credentialed populations."
"Having automated access to this data makes it possible for TSA to make more informed security threat assessment decisions for individuals seeking access to critical and sensitive transportation infrastructure. This data is in addition to TSA's current use of the Terrorist Screening Database (TSDB), which is the U.S. Government's consolidated watch list of known and suspected terrorists," the statement said. "TSA's credentialed populations are already vetted, and continually re-vetted, against the Terrorist Screening Database."
In recent months the FBI has cracked down on those with suspected terrorist links in the U.S., especially after 14 people were killed and 22 injured in a terrorist-related shooting at the Inland Regional Center in San Bernardino, California.
The two suspects involved in the December shooting were described by an FBI investigation as the products of homegrown domestic extremism, as they had links to international terrorist groups and jihadist propaganda online.
The recent clampdown has also been in response to the Paris, France terror attacks in November 2015 in which Islamic State attackers killed 130 people. The attacks were plotted in nearby Belgium.
Additionally, in January of this year, the FBI announced that it had arrested two Iraqi refugees residing in California and Texas who had links to terrorist groups.
The two suspects had been living in the U.S. but had been traveling to Syria to fight with the Islamic State, the FBI reported.
The January arrests led Republican presidential candidate Ted Cruz to commend the FBI and call for a stricter vetting process for Syrian refugees attempting to enter the country.
"I commend the law enforcement for apprehending these two individuals, but their apprehensions raise the immediate question: Who else is there? What are they planning next?" Cruz said in January.