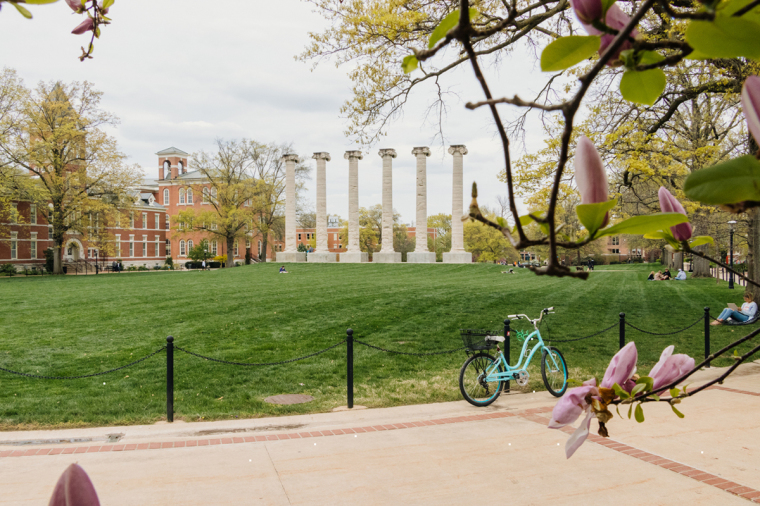 There is more to Columbia than college students.
Located about halfway between St. Louis on the Mississippi River and Kansas City on Missouri's border with Kansas, Columbia sits just a few miles from the Missouri River. Not only is it one of the better-kept secrets in the Midwest, but the city feels more like a small town, despite having a population over 120,000.
One example is the True/False Film Festival. Regarded as one of the best documentary film festivals anywhere in the country, it is held here of all places. This year's edition, which begins Wednesday, has showings of 21 films and 23 shorts at mostly outdoor venues, though Presbyterian and United Methodist churches were venues during pre-pandemic iterations of the festival. There is also the Unbound Book Festival, which recently concluded an all-virtual lineup. 
The downtown is extremely walkable with galleries, shops and an impressive collection of public art generated through a city program in operation since 2010. There are also several restaurants, including Sycamore, Cherry Street Cellar and Ernie's, a breakfast and lunch institution known for its old-school diner interior.
To be sure, the University of Missouri (called Mizzou) and two liberal arts schools, the all-women's Stephens College and the fittingly named Columbia College, the latter of which has a historic affiliation with the Christian Church (Disciples of Christ), are huge contributors to the cityscape.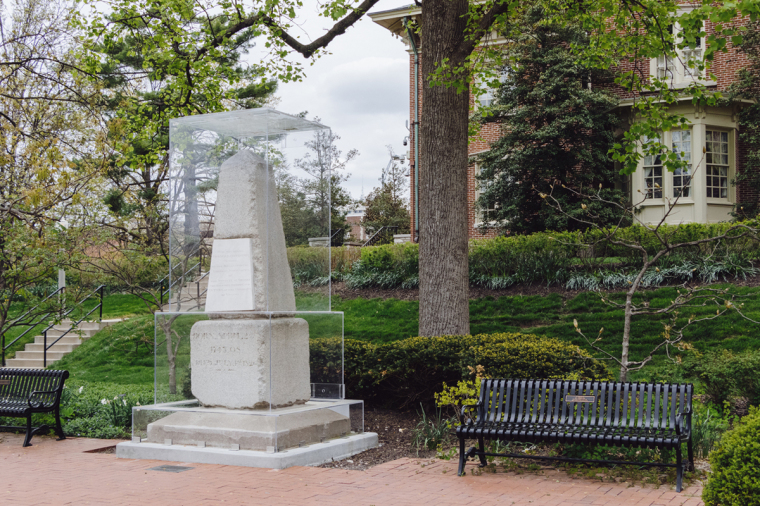 A couple blocks from downtown on the Mizzou campus at the Francis Quadrangle are six columns — the remains of an 1800s building destroyed by fire — that could double as ancient Greek or Roman ruins. Also in the quadrangle is a somewhat obscure, glass-encased granite obelisk that was once Thomas Jefferson's gravestone. It was translated from Monticello to its present location — the campus of the first state university established within Jefferson's Louisiana Purchase — in 1883. The school's two museums, the Museum of Anthropology and Museum of Art and Archaeology, are also worth visiting (admission is free).
More deserving of attention is a nondescript chapel on the campus of nearby Stephens College.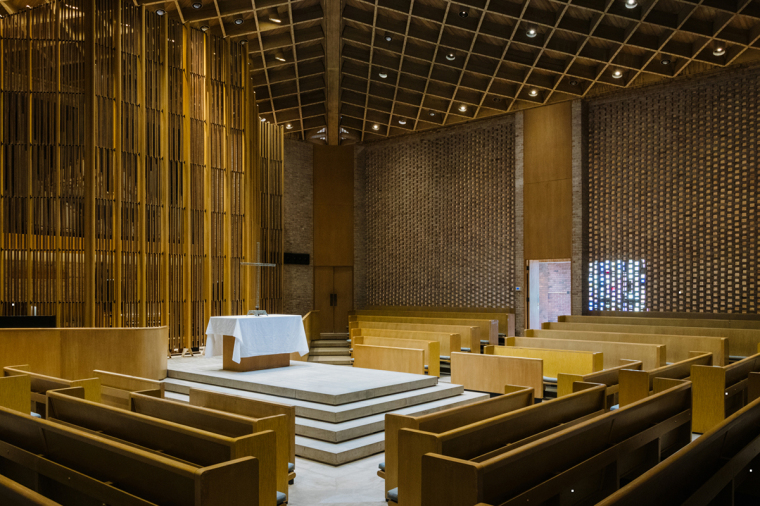 The mid-1950s Firestone Baars Chapel is the work of acclaimed architect Eero Saarinen, who was commissioned to complete plans his father had started before dying. Saarinen, better known for the Gateway Arch in St. Louis or the old TWA Terminal at New York's J.F.K. Airport, conceived a cube-shaped edifice built of brick with a minimalist interior. This design must have been controversial given the proclivity for Gothic revival in ecclesiastical architecture.
About 15 miles from Columbia in surrounding Boone County is Rocheport, a charming village of just a couple hundred souls.
Once a port on the Missouri River, today it is a popular starting point for the Katy Trail, which parallels the river on an old railroad grade and passes underneath picturesque limestone bluffs. Brunch at Meriwether Cafe, which also rents bicycles for use on the trail, is highly recommended.
If you go
Fly into either Kansas City or St. Louis, as both airports have more flights than Columbia's airport. Alternatively, the drive from Chicago and Atlanta takes about six and 10 hours respectively.
I stayed at the Courtyard by Marriott Columbia on the edge of the city. Those preferring to stay downtown should try The Tiger Hotel, which recently flagged until IHG's Voco brand.
"Spires and Crosses" is a weekly travel column. Follow @dennislennox on Twitter and Instagram.
Dennis Lennox writes about travel, politics and religious affairs. He has been published in the Financial Times, Independent, The Detroit News, Toronto Sun and other publications. Follow @dennislennox on Twitter.