'Abject failure,' 'shameful afront': Christian leaders react to Taliban takeover in Afghanistan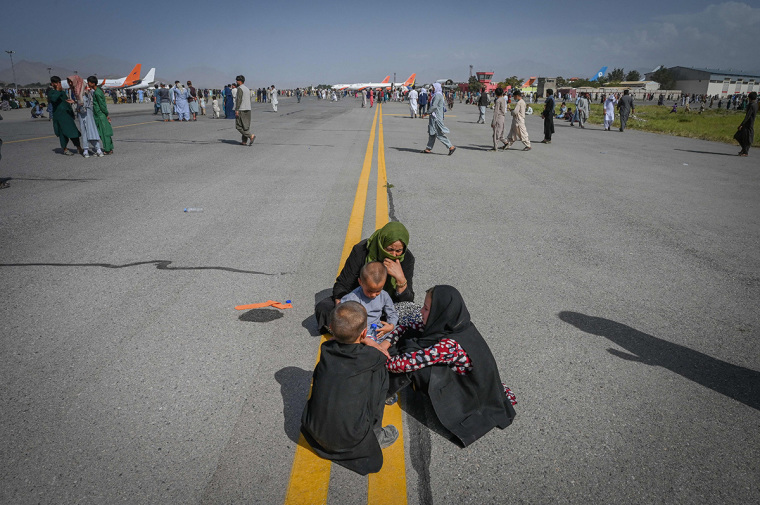 Resettlement agencies 
After many Afghans rushed to flee their country, nongovernmental organizations that resettle refugees in the U.S. contend that the U.S. has a special obligation to admit Afghan allies as refugees. 
Officials with World Relief, the humanitarian arm of the National Association of Evangelicals and one of nine agencies authorized to resettle refugees in the U.S., says there is a "moral responsibility" to evacuate Afghan allies who "risked their lives to protect American troops and civilians ahead of the Taliban takeover." 
Jenny Yang, senior vice president of advocacy and policy at World Relief, pressed the U.S. to "lead a worldwide effort to assist and protect vulnerable Afghans wherever they are, and to help create safe spaces for those who are forcibly displaced." 
The humanitarian organization indicated that it "stands ready and eager to welcome evacuated Afghan refugees and is actively working with our local partners to prepare to welcome as many refugees as possible." World Relief argues that the 2022 refugee resettlement ceiling that the Biden administration will release in the coming weeks "must account for a significant number of Afghan refugees."
The Lutheran Immigration and Refugee Service calls on the Biden administration to accept tens of thousands of Afghani refugees into the U.S. LIRS describes itself as "a national refugee resettlement agency that advocates for and welcomes Afghan allies through the special immigrant visa (SIV) program."
LIRS President Krish O'Mara Vignarajah said there is a need for the U.S. to meet its "moral and military obligation" to the "American-affiliated Afghans." She argued that "we neglected to act in any meaningful way" to evacuate the Afghans who have supported the U.S. mission over the past two decades but maintained that "there is still time to act" to "save our Afghan allies." 
Vignarajah expressed gratitude that "nearly 2,000 SIV applicants have made it to U.S. soil" but said "it's not enough" because "there are still roughly 80,000 Afghan Special Immigrant Visa holders and their families in grave danger."
She wants the Biden to "immediately evacuate all U.S. citizens" and "other vulnerable populations" such as "journalists, women's rights activists, NGO workers, and others."
"At LIRS, we stand ready to welcome every Afghan ally that can reach our shores," she announced. "Our allies protected us, and in turn, we vowed to protect them."