Actress Patricia Heaton Blasts Supreme Court Abortion Decision by Quoting Thomas Jefferson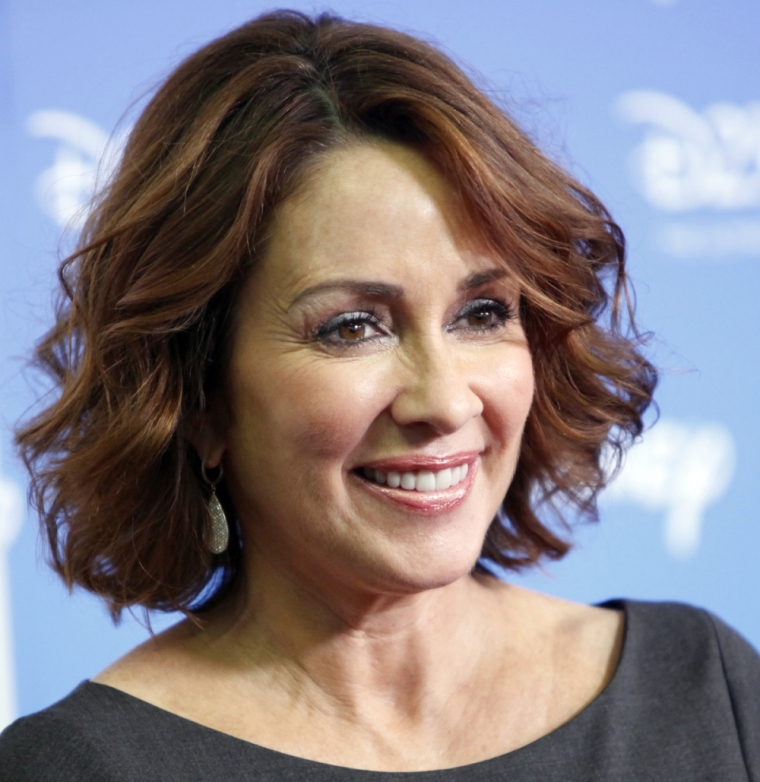 Pro-life feminist television actress Patricia Heaton has spoken out against the United States Supreme Court's decision to strike down a Texas law that required abortion clinics to operate under similar medical safety standards required of other surgical medical facilities.
As previously reported, America's highest court ruled Monday in Whole Woman's Health v. Hellerstedt that two key components of Texas House Bill 2, which required abortionists to have admitting privileges to nearby hospitals and abortion clinics to uphold surgical center medical safety standards, violated the U.S. Constitution because it hindered women's access to abortion.
The decision is seen by many pro-life activists as an indication that the Supreme Court won't allow states to "pass reasonable safety standards to regulate abortion facilities" and that the Supreme Court is giving the abortion industry a "free pass" when it comes to ensuring a standard level of care that women can expect when having an abortion.
The 58-year-old Heaton, who has starred in sitcoms like "Everybody Loves Raymond" and "The Middle," and is an honorary chair of the organization Feminists for Life, has spoken out in the past against abortion, euthanasia, the death penalty and other life issues.
On Tuesday, Heaton took to Twitter to voice her opposition to the Supreme Court's 5-3 decision in favor of the petitioners. In Heaton's tweet, she referenced a quote by the third president of the United States and one of the nation's Founding Fathers, Thomas Jefferson.
"Hey SCOTUS: 'The care of human life & happiness, and not their destruction, is the first & only object of good government,'" Heaton wrote.
Additionally, Heaton tweeted links to two op-eds criticizing the Supreme Court's decision that were written by fellow pro-life feminists Kira Davis and Kristen Hatten.
In an op-ed published on Same Page Nation, Davis wrote that the abortion clinic safety requirements pushed in Texas HB 2 seem like a "no-brainer."
"Why would it be so terrible to require a clinic that claims to provide 'women's healthcare' to maintain a high standard in safety and medical accountability?" Davis asks. "SCOTUS says that requiring abortion clinics to raise their safety standards would limit access to abortion because some clinics might have to shut down if they are unable to afford the improvements. They're not wrong, but isn't that the whole point? If you can't do it right, should you really be doing it in the first place?"
"To say that a woman has a constitutional right to end her pregnancy but not the right receive safe and quality healthcare in a WOMEN'S HEALTHCARE CLINIC is so incredibly mind-boggling it reaches 'Why is Benedict Cumberbatch a sex symbol' levels of perplexity," Davis continued.
Hatten, in a piece published by The Dallas Morning News, wrote that the opposition to HB 2 shows that "abortion advocates care more about protecting the abortion industry than protecting women."
"This decision proves what pro-life feminists have been saying for years: the pro-choice position is misogyny in action. Striking down this law will harm women," Hatten wrote. "As a pro-life feminist, I not only believe that women deserve equal human rights, but that women are strong and capable. The abortion industry tells women they can't make anything of their lives without abortion. That is the opposite of empowerment."
In an interview with TheBlaze in 2014, Heaton, a mother of four, explained why she is against abortion.
"It just bothers me so much. It's almost a natural, it's almost a reflex now," Heaton said. "Once you have kids and you know what it feels like to be pregnant and you know what it feels like to have that person growing inside of you, and the beauty of it, it's just not a holistic thing to do."