Adorably Mischievous Panda Slides Down Zoo's Hill; Cutest Zookeeper Rescue Ensues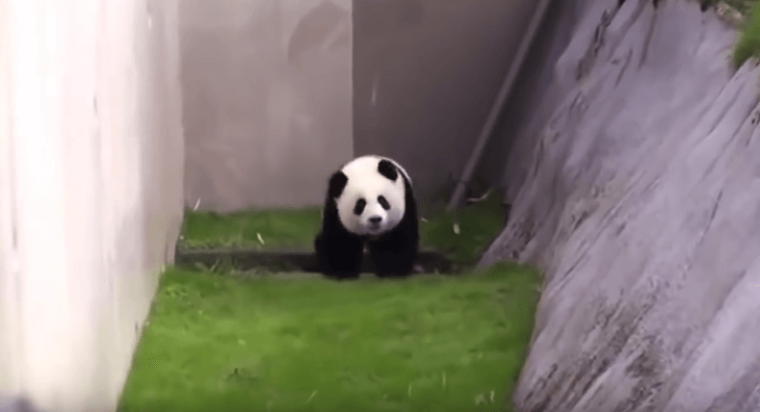 Just when you thought that panda bears could not get any cuter than they already are, prepare to be proven wrong when one of them falls into a ravine (don't worry, no one gets hurt).
In a video posted to YouTube, a panda who lives at a zoo in Japan found itself gradually sliding down an artificial hill within the complex.
Wearing oddly appropriate attire, zookeepers at Adventure World in Wakayama were playing with the adorable creature until it slipped to the bottom of a trench placed by the enclosure wall.
The panda seemed to take it in stride as the crowd expressed amusement rather than horror at the furry plump creature struggling to get back up to the main area.
With some effort, the playful panda was pulled out of the trench and then went about the playground as though nothing had happened.
Want to see one of the cutest rescues ever? Then check out this panda come, see, slip into a trench, and then get pulled out.