Adrienne and Israel Houghton Having Trouble Conceiving, TV Host Asks People to Be Sensitive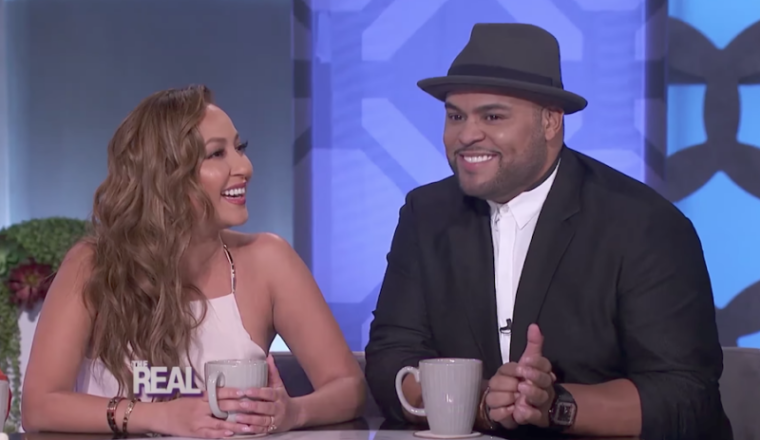 Adrienne Bailon Houghton revealed that she and popular worship leader Israel Houghton are having a difficult time conceiving and asked their supporters to be sensitive.
"I think so many people are very insensitive," Houghton told her co-host on "The Real" Tuesday about all the comments she constantly hears surrounding speculation that she is pregnant.
"As an audience, you should be sensitive to the fact that everybody just doesn't get pregnant right away."
The 34-year-old married former the Lakewood Church worship leader in November 2016 in an intimate ceremony in Paris, France. They began trying to conceive shortly after the wedding to no avail.
"I think for myself, I always thought that it would happen so easily for me and it just hasn't happened that way," Houghton said. "I have had to come to peace with it – When it's God's timing and I believe in that and I have faith in all of that but it can be really discouraging and it can be really frustrating."
The former "Cheetah Girls" star admitted that she was under the impression that because she feels youthful and is a Latina, she would get pregnant right away.
"My ovaries are what they are, that sucks to hear that," the New York native added.
She ended her confession by offering advice for other women trying to get pregnant, telling them to keep "calm" and try not to focus on those that are getting pregnant while they are not.
Israel Houghton has five children from a previous marriage. The popular Christian singer first announced his engagement to Adrienne Houghton in 2016, by sharing an Instagram picture of her hand in front of the Eiffel Tower in Paris, sporting a massive diamond engagement ring.
"I have seen and felt the essence of God's grace through the life, the kindness and the courage of this woman. ... I've taken a giant leap of faith in asking her to share life with me forever and to give me a shot at getting it right this time. She has graciously granted my request. She said yes. Thanks Be To God. Thank you @adriennebailon for graciously loving me," he captioned the photo.
Earlier in 2016, the "Friend of God" singer publicly announced that his marriage of some 20 years was legally over. And despite the naysayers, the singer gave marriage another shot. News of the couple's romance first surfaced when Adrienne was photographed on a beach in Mexico with the worship leader in March of that year and it caused an uproar. 
Addressing the rumors, he said in a Facebook post then, "I met Adrienne Bailon a bit over two years ago, we worked together and became friends. Our circles connected and we remained good friends. From a friendship, as two single adults we have very recently begun to explore a dating relationship."