Alabama bars male trans-identified athletes from girls' sports amid nationwide push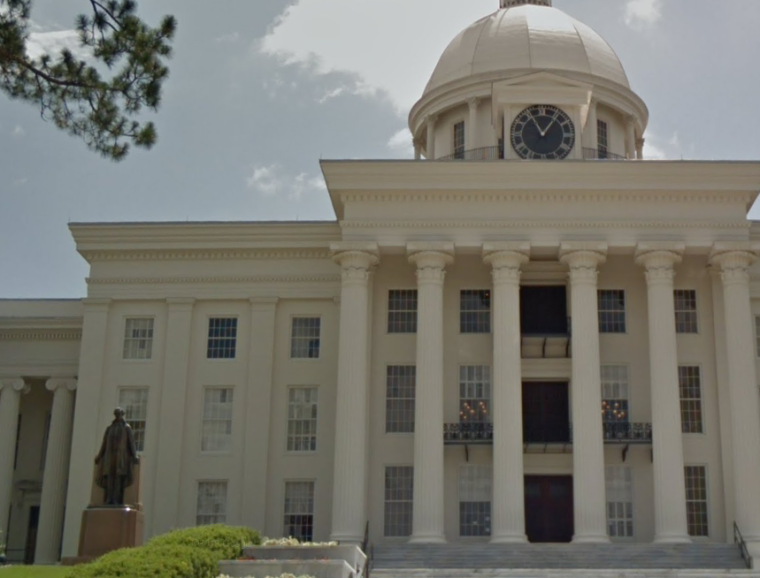 Alabama became the latest state to prohibit males who identify as transgender from competing in women's sports amid a growing push nationwide to preserve high school and college-level athletics for biological women.
Alabama Gov. Kay Ivey, a Republican, signed HB 391, barring males in the southern state from competing in female sports Friday. This measure overwhelmingly passed through both chambers of the state legislature.
The bill  — which bars any sports teams from playing in competitions that are not maintained based on sex — passed through the House of Representatives with a vote of 74 to 19 last month.
The state senate passed the bill on April 15 with a vote of 25 to 5. 
The governor's office said in an email that Ivey had signed the bill establishing that a public K-12 school "may never allow a biological male to participate on a female team," but her spokesperson did not elaborate further, according to The Associated Press.
The House sponsor of the bill, Rep. Scott Stadthagen, said in March during the legislative debate that though he felt sorry for youth who identify as transgender, it is important to look out for girls and their potential opportunities. 
"But what about the females who have worked since they started at 4 years old, and they get to high school and all their dreams and scholarships yanked before their eyes?" he said at the time. 
On Friday, Stadthagen thanked Ivey for her leadership and for "protecting the rights of Alabama's female athletes."
"Standing up for what is right is not always easy, but it is always the right thing to do," the Republican lawmaker stated. 
Opponents of the Alabama law say it constitutes discrimination.
"HB 391 is nothing more than a politically motivated bill designed to discriminate against an already vulnerable population," said Alphonso David, president of the Human Rights Campaign, the nation's largest LGBT rights group, in a statement. 
"By signing this legislation, Gov. Ivey is forcefully excluding transgender children. Let's be clear here: transgender children are children. They deserve the same opportunity to learn valuable skills of teamwork, sportsmanship, and healthy competition with their peers."
Alabama is also among the states presently considering banning the experimental medicalized gender-transitioning of minors, such as prescribing puberty blockers and cross-sex hormones and performing cosmetic gender surgeries. 
Arkansas recently became the first state in the nation to adopt such a ban. 
Last month, in neighboring Mississippi, Gov. Tate Reeves, a Republican, signed a similar bill to preserve sex-based sporting competition.
Legislation of this kind has also been signed in Idaho, Tennessee and Arkansas. 
In March of last year, Idaho became the first state in the nation to prohibit males, regardless of how they identify, from participating in female-only athletic competitions. 
The law is presently being litigated in federal court because of a lawsuit that the American Civil Liberties Union filed, arguing that it was discriminatory against trans-identified people. 
According to the radical feminist Women's Liberation Front, which is actively supporting efforts at the state level, 32 states have introduced legislation in 2021 maintaining sports based on sex. Montana's bill is now sitting on the governor's desk awaiting signature.