Alabama Legislature passes bill banning boys from competing in girls' K-12 sports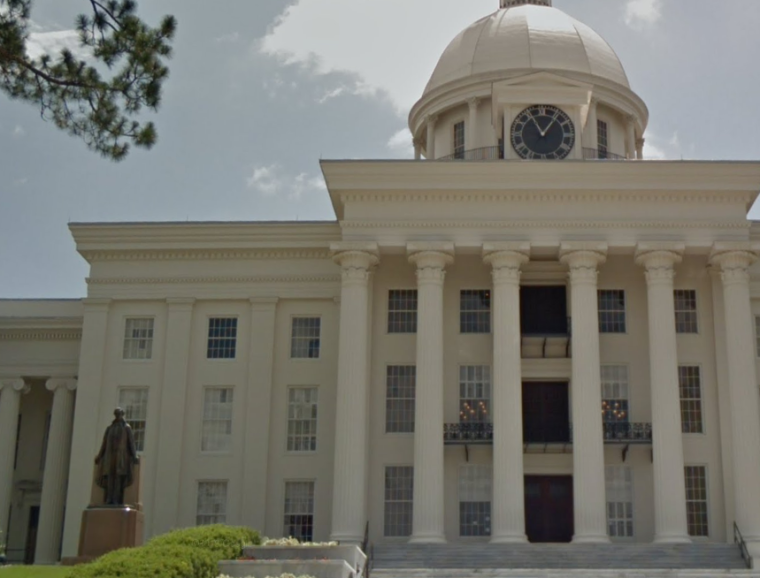 The Alabama Legislature has passed a bill that will ban boys from competing in girls' sports in kindergarten through the 12th grade, as similar bills have been introduced or passed in other states.
The Alabama Senate voted in favor of House Bill 391 by a vote of  25–5 Thursday. The Senate's vote comes less than a month after the Alabama House voted in favor of the measure by a margin of 74–19. In both chambers of the state Legislature, the bill received unanimous support from Republicans and opposition from Democrats. It now heads to the desk of Gov. Kay Ivey.
House Bill 391 states, in part, that "no public K-12 school may participate in, sponsor, or provide coaching staff for interscholastic athletic events at which athletes are allowed to participate in competition against athletes who are of a different biological gender, unless the event specifically includes both biological genders." The legislation cites the biological differences between males and females as the justification for enacting such a policy.
According to the bill, "Physical differences between biological males and biological females have long made separate and sex-specific sports teams important so that female athletes can have equal opportunities to compete in sports. … Physical advantages for biological males relevant to sports include, on average, a larger body size with more skeletal muscle mass, a lower percentage of body fat, and greater maximal delivery of anaerobic and aerobic energy than biological females."
"On average, biological male athletes are bigger, faster, stronger, and more physically powerful than their biological female counterparts. This results in a significant sports performance gap between the sexes."
According to Women's Liberation Front, which describes itself as a radical feminist group, four states have already passed legislation "to protect single-sex sports for women and girls" that the governor has signed into law: Arkansas, Idaho, Mississippi and Tennessee. Besides Alabama and the aforementioned states that have already passed bills banning biological males from competing in women's sports, lawmakers in 28 other states have introduced similar legislation that has yet to become law.
The push to prevent biological males from competing in girls' and women's sports comes as Democrats at the federal level have rallied behind the Equality Act, a sweeping legislative package billed as a necessary measure to enshrine nondiscrimination protections for the LGBT community into federal civil rights law. Critics warn that the legislation's protections against discrimination based on gender identity will require schools to allow students to compete on sports teams that correspond with their gender identity instead of their biological sex.
The Equality Act has already passed the Democrat-controlled U.S. House, but it has stalled in the Senate as a result of opposition from both Democrats and Republicans. During his first week in office, President Joe Biden signed an executive order prohibiting discrimination on the basis of sexual orientation and gender identity, declaring that "Children should be able to learn without worrying about whether they will be denied access to the restroom, the locker room, or school sports."
While most efforts to pass bills requiring athletes to compete on sports teams that correspond with their biological sex has taken place at the state level, federal legislation called the "Protection of Women and Girls in Sports Act of 2021" was introduced earlier this year in both the House and the U.S. Senate. With Democrats controlling both chambers and the White House, the bill faces an uphill battle for passage in the 117th Congress.
House Bill 391 is not the first effort by the Alabama Legislature to push back against LGBT ideology. Earlier this year, the Alabama Senate passed the "Vulnerable Child Compassion and Protection Act," which would prevent youth younger than 19 from obtaining puberty blockers, cross-sex hormones, and genital mutilating surgeries or double mastectomies.