US Mother Rescued From Taliban Was Raped After Guards Murdered Her Unborn Child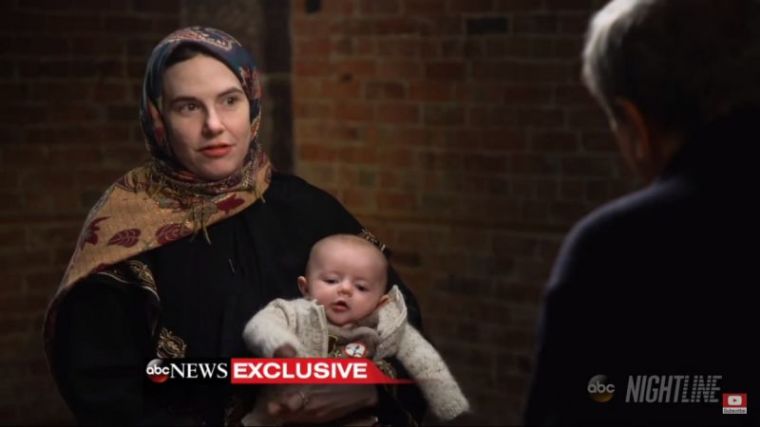 The American mother who alongside her Canadian husband and three children was recently rescued from a Taliban-affiliated extremist group has revealed that she was repeatedly raped after guards murdered her unborn child in a forced abortion.
Caitlan Coleman Boyle told ABC News in an interview released on Monday that the family suffered beatings and threats while in captivity where she was raped for trying to protect her children.
Boyle revealed that her husband, Joshua, helped her deliver all three children born in captivity without the presence of a doctor, but that angered their captors.
"They didn't want us to have any more," she said.
She says that guards "put something" in her food in 2014 which caused her to lose her unborn child, who the couple had named Martyr Boyle.
The couple tried to report the crime by slipping notes to Taliban visitors, but two guards raped her as punishment while her eldest son was in the room.
"One day they came into the cell, and they took my husband out forcefully, dragging him out, and one of the guards threw me down on the ground, hitting me and shouting, 'I will kill you,'" Boyle recalled.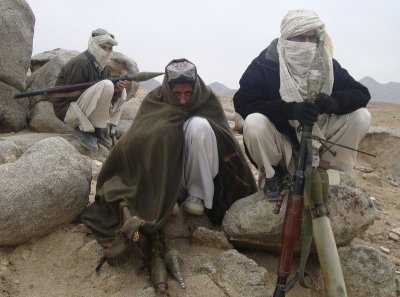 "That's when the assault happened. It was with two men. And then there was a third at the door. And afterwards, the animals wouldn't even give me back my clothes."
The guards reportedly didn't want their superiors to find out about the forced abortion.
"They just kept saying that this will happen again if we don't stop speaking about the forced abortion, that this happened because we were trying to tell people what they had done and that it would happen again," Boyle said.
In another instance the mother sustained multiple injuries while trying to protect her children, with both parents beaten for refusing to join the jihadist operations of their captives.
Despite the horrific circumstances, the couple hid the worst crimes from their children and tried to educate them.
The parents taught their eldest son the alphabet, geography and constellations, and used British history, such as the execution of Charles I in 1649, to ease the eldest son's fears about his own parents being decapitated.
"He certainly knew that this type of thing could happen to his family, so he had great fun pretending to be Oliver Cromwell chasing Charles I around and trying to behead him," the mother explained.
"So we made it a game so that he wasn't afraid, because there was, you know, there was nothing we could do if it came to that except try to make him less afraid."
President Donald Trump announced back in October that the U.S. worked in conjunction with the government of Pakistan to secure the family's release.
"Today they are free. This is a positive moment for our country's relationship with Pakistan," Trump said at the time. "The Pakistani government's cooperation is a sign that it is honoring America's wishes for it to do more to provide security in the region."
The couple were reportedly captured in Afghanistan during a summer vacation back in 2012, and were held as hostages and moved around to various locations.
The couple appeared in a hostage video back in December and addressed Trump and then-President Barack Obama, begging for help.
"My children have seen their mother defiled," the mother said at the time.
"They want money, power, friends. You must give them these things before progress can be made," she added, speaking of the demands of the extremists.
Joshua Boyle told ABC News that the family, which is now living in Canada, want justice for their abusers, and are hoping that Taliban leaders will be put on trial for the human rights abuses they have carried out.
He refused to answer what was behind the couple's initial decision to travel to a dangerous part of the world while Boyle was pregnant.
"Our focus is on trying to hold accountable those who have committed grave human rights violations against us and against others," the father declared.
"I lost a daughter. That was more of a crushing blow to me than the years. What they did was a crime against humanity by international law."
According to The Washington Post, "Boyle said he and Coleman went to Afghanistan to try to help 'the most neglected minority group in the world, those ordinary villagers who live deep inside Taliban-controlled Afghanistan ... where no NGO, no aid worker and no government has ever successfully been able to bring the necessary help.'"
Boyle is also the ex-brother-in-law of Omar Khadr, one of the youngest detainee at the U.S. military detention center at Guantanamo Bay. Khadr pleaded guilty to killing a U.S. Special Forces medic.
Watch the ABC News video with the rescued family below: