Anonymous Hackers Block Islamist Terror Website in Response to Charlie Hebdo Massacre; Declares War on Extremists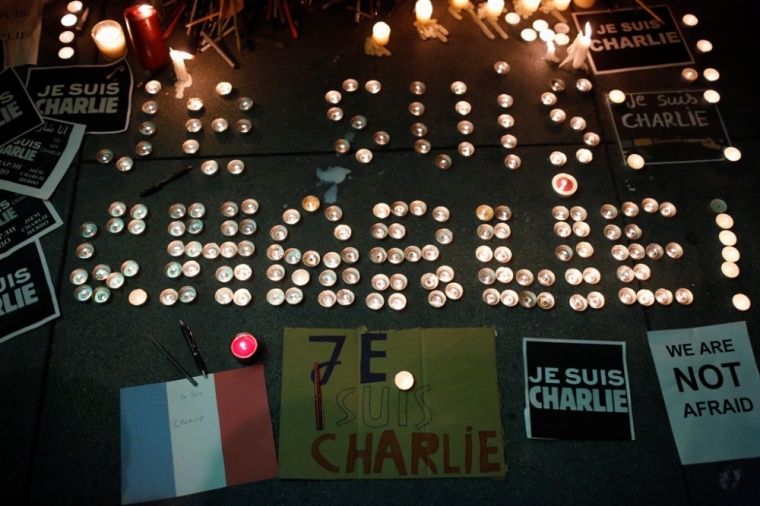 Declaring a war on Islamist terrorist websites and social media accounts, hacking group Anonymous blocked a French "jihadist" website in response to last week's terror attacks in France.
The loosely organized group of hackers with no known leaders have announced an operation codenamed #OpCharlieHebdo. They have also created a Twitter account with the same codename and have shared a video paying tribute to the staff of the satirical magazine Charlie Hebdo and two police officers killed in the attack.
The first website they have targeted is ansar-alhaqq.net, which, after the cyber-attack, is redirecting to the "Duck Duck Go" search engine.
"We can not fall to the ground. It is our duty to react," the group said in a posting, according to USA Today.
"We, Anonymous around the world, have decided to declare war on you the terrorists," the group's video, posted on YouTube, says, adding it is meant for "al Qaeda, the Islamic State and other terrorists," according to CNN.
"It's obvious that some people don't want, in a free world, this sacrosanct right to express in any way one's opinions," Mashable quoted the group as saying in a statement. "Anonymous has always fought for the freedom of speech, and will never let this right besmirched by obscurantism and mysticism. Expect a massive reaction from us, because this freedom is what we've been always fighting for."
On Sunday, leaders from more than 40 nations participated along with more than 3 million people in a rally held in Paris to pay tribute the victims of the Charlie Hebdo massacre and resolve to fight terrorism.
The rally was led by French President François Hollande, German Chancellor Angela Merkel, British Prime Minister David Cameron, Italian Prime Minister Matteo Renzi, Israeli Prime Minister Benjamin Netanyahu and Palestinian Authority President Mahmoud Abbas among other leaders.
Seventeen people, including journalists and police, were killed in three days of violence that began Wednesday with an attack on the satirical weekly Charlie Hebdo.
The attacks ended Friday after police killed brothers Cherif and Said Kouachi, the two alleged gunmen in the Charlie Hebdo attack, in a standoff just outside Paris where they had taken a woman hostage.
Police also killed Ahmedy Coulibaly, a gunman involved in a deadly standoff at a kosher market in eastern Paris Friday. The gunman had already killed four hostages.
Terrorist group Al Qaeda in the Arabian Peninsula claimed responsibility for the Charlie Hebdo attack.
"The leadership of #AQAP directed the operation, and they have chosen their target carefully as a revenge for the honor of Prophet," the terror network said in a statement issued to the Intercept, claiming responsibility for the Charlie Hebdo massacre. "The target was in France in particular because of its obvious role in the war on Islam and oppressed nations."