Anonymous Takes Down 5,500 ISIS Twitter Profiles in #OpParis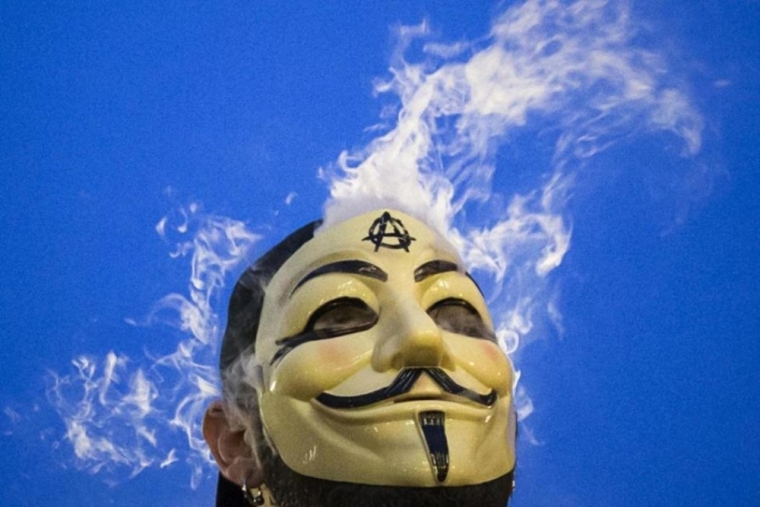 Hacktivist group Anonymous claimed that it has taken down more than 5,500 Twitter profiles of Islamic State of Iraq and Syria (ISIS) supporters in its campaign called #OpParis.
Anonymous' cyber war on ISIS comes in the wake of the coordinated Paris attacks last month. Just a day after the hacktivist organization declared war on the terror group, they already reported that they have successfully taken down over 5,500 ISIS Twitter accounts, according to RT.
"We report that more than 5500 Twitter account (sic) of #ISIS are now #down! #OpParis #Anonymous #ExpectUS," RT quotes Anonymous' statement on its #OpParis account.
Anonymous spokesman Alex Poucher told RT that they have a network of expert data miners, spies, and hackers all over the world. He also revealed that they can easily gather information about ISIS' activities because they have staff "very, very close" to the terrorist group, the report relays.
One of the advantages of Anonymous, which Poucher highlighted, is its caliber of hackers, which might be above any country's online tools against ISIS. Conveying the group's vow to avenge Paris, he said Anonymous will not be a passive audience in the terror attacks carried out by the militant group.
Earlier this year, Anonymous launched a campaign against the militant group after the deadly Charlie Hebdo shootings. The hacktivist group later posted a list of suspected ISIS Twitter profiles, the Independent reports.
On Monday, Anonymous posted a video announcing its massive campaign against ISIS. The latter, on the other hand, responded by calling the hacker group "idiots" and dishing out advice for its supporters in warding off cyberattacks. But on the same day, 900 of the ISIS Twitter accounts that Anonymous previously leaked out were suspended.
In one Twitter post spotted by the Independent, Anonymous reportedly leaked the physical address of a suspected ISIS recruiter in Europe. Just this year, Foreign Policy reported that Anonymous took down 149 websites linked to ISIS.