Ariz. Gov. Signs Law Allowing Surprise Abortion Clinic Inspections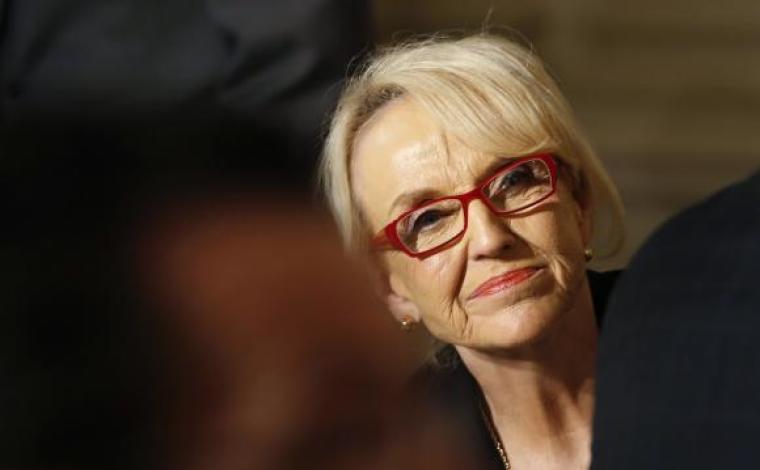 Arizona Republican Gov. Jan Brewer signed a bill into law Tuesday approving surprise inspections at the nine abortion clinics located in the state.
"This legislation will ensure that the Arizona Department of Health Services has the authority to appropriately protect the health and safety of all patients," Andrew Wilder, a spokesman for Brewer, said in a statement after the governor signed the bill.
The bill, known as House Bill 2284, removes a section from state law that requires a judge to grant a warrant before a surprise inspection of an abortion clinic can take place. Proponents of the bill argued that because warrants are not required for other medical facility inspections in the state, abortion clinics should not require a warrant either. Eliminating the warrant requirement elevates abortion clinics to the same health code expectations as other medical facilities, supporters of HB 2284 argue.
Those opposed to the bill argue it opens the door for abuse by pro-life officials who may seek out abortion clinics and perform unnecessary spot inspections due to their personal beliefs. Those against the bill also argue that the legislation opens the state up to lawsuits, as a similar bill passed in 2004 was later found to be unconstitutional by a 9th U.S. Circuit Court of Appeals that ruled the legislation violated a woman's right to privacy. A settlement was reached in 2010 regarding the legislation.
"HB2284 literally opens the door to harassment of women and their health care providers as these women are receiving abortion care," Bryan Howard, president of Planned Parenthood Advocates of Arizona, said in a statement. "We continue to believe that the legislation violates the rules governing abortion clinic inspections to which the state specifically agreed in 2010. It's on that basis that we expect a legal challenge."
In spite of criticism from pro-abortion legislators, those supporting the bill argued that it further secured a woman's safety and a pro-life culture in Arizona. "This bill I see as a pro-life bill, and I support this because I will support any bill that is a pro-life bill," Sen. David Farnsworth (R-Mesa) said, according to The Associated Press.
According to the Guttmacher Institute, Arizona now joins 10 other states in allowing surprise inspections of abortion clinics without a warrant.