Arizona Missing Woman: 'Dead Body' Turns Out to Be 'Unspecified Evidence', Investigation Centers on Grandson (VIDEO)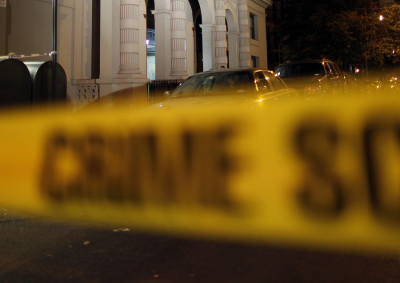 In Arizona a missing woman is still missing with police now focusing their investigation on the 78 year old woman's grandson, who is believed to be the main person of interest in the case.
Helen Jean Lee went missing this week from her home in Phoenix, and police quickly discovered signs that there may have been foul play. Among the various indications was the fact that the home's garage door had suffered heavy damage.
Police arrested the woman's grandson, Jason Howell, on unrelated charges shortly after Helen's disappearance was reported. He lived at the same house as his grandmother.
Police believe that Howell stole a car late on Wednesday afternoon – the day that his grandmother was reported as missing. According to reports, there was a 12 year old girl in the car when it was stolen, but she reportedly jumped to safety.
When police confronted the grandson he allegedly rammed a police car, and was taken into custody.
After questioning, the grandson directed police to a rural area near Gila Bend where they initially believed they had found a body, however, it later turned out that what was found was not a body, but was "unspecified evidence" near Gila Bend, according to police.
"What was initially believed to be and set up to look like a concealed body found in the area has turned out to be additional evidence of a crime in this case, but not a body," police spokeswoman Lisa Kutis said in news release Friday.
The grandson has been held in lieu of $300,000 bond, but is not yet officially a suspect but remains a "person of interest."
"Right now, he is a person of interest only," a police spokeswoman said. "We are actively interviewing him for information."