Atheist Group Joins Christian Leaders Urging Obama to Label ISIS Atrocities a 'Genocide'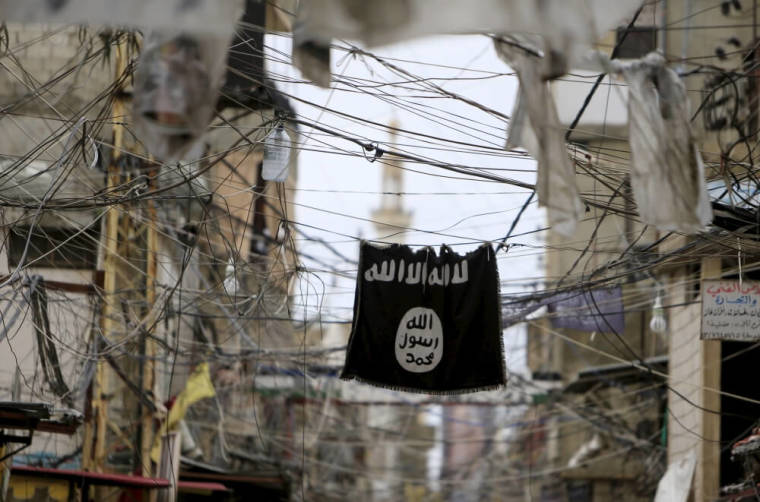 A national atheist group has joined the effort to convince President Barack Obama to designate the Islamic State's persecution of Christians and other minority groups in the Middle East a "genocide."
The Center for Inquiry, a national nonprofit atheist group, joined the International Religious Freedom Roundtable in asking the Obama administration to properly label the atrocities committed by the Islamic State.
Michael De Dora, director of public policy at the Center for Inquiry, told The Christian Post on Thursday that there are several reasons why his group has chosen to support the International Religious Freedom Roundtable.
"As a organization driven by humanist values, CFI believes that the right to freedom of conscience is a fundamental and universal liberty — including the rights to freedom of religion, belief, thought, and expression. We strive to protect these rights for all individuals and groups, especially those facing threats or violence," De Dora, who also serves as the United Nations representative for his group, told CP.
"We have been distressed to read reports of ISIS' systematic destruction of ancient religious minority communities in Iraq and Syria, and believe the international community must come together in a spirit of goodwill — regardless of theological differences — and strongly engage in efforts to defeat ISIS, and aid their victims," De Dora added.
The public policy director went on to argue that the Islamic State's crimes clearly fit the United Nations' definition of genocide.
"[...] the simple fact is that many, if not most, of ISIS's crimes amount to genocide as defined by the UN. Convention on the Prevention and Punishment of the Crime of Genocide. ISIS's campaign against Christians, Yazidis, Shia Muslims, Shia Turkmen, and Shabak — including persecution, enslavement, and outright extermination — clearly fits the UN definition," De Dora said, adding that "even ISIS's crimes which are not necessarily aimed at outright extermination — including intimidation, oppression, and coercion — cause grave harm to religious minorities and are clearly intended to effectively destroy their communities. This would also qualify as genocide under the UN's definition."
The International Religious Freedom Roundtable describes itself as an "informal, non-governmental group of religious leaders and human rights activists" that includes over 100 non-governmental organizations, religious leaders, and human rights activists.
The group sent a February 17 letter to President Obama explaining why the U.S. government should label ISIS's actions as a genocide, pointing to the Islamic State's "reign of terror and destruction" against "religious minority communities in Iraq and Syria," including Christians, Yazidis, and the Shabak people.
"We believe that without a formal declaration the U.S. Government has abdicated its duty and vow to confront the most heinous of human rights violations, namely genocide," the letter, a copy of which was obtained by The Christian Post, reads.
Several prominent religious leaders and advocacy groups have signed the letter, including Tony Perkins, president of the Family Research Council, Russell Moore, president of the Southern Baptist Ethics and Religious Liberty Commission, and Thomas Farr, director of Georgetown University's Religious Freedom Project, among others.
The letter goes on to reference numerous instances in which the Islamic State has admitted to its desire to wipe out minority religious populations, as seen through features in its Dabiq propaganda magazine.
In the magazine's October 2014 issue, the terrorist group shows a photo of an Islamic State black flag flying over the Vatican with the threat: "We will conquer your Rome, break your crosses, and enslave your women, by the permission of Allah, the Exalted. This is His promise to us; He is glorified and He does not fail in His promise."
Along with human rights groups and religious leaders, political groups have also called on the Obama administration to use stronger language when discussing the Islamic State's destruction.
In March 2015, the United Nations released a report suggesting that the International Criminal Court should prosecute the Islamic State for trying to wipe out the minority Yazidi population.
"Clearly international war crimes and crimes against humanity and possibly genocide appear to have been committed during this conflict. The genocide part relates particularly to the Yazidis," Hanny Megally, chief of the Asia, Pacific, Middle East and North Africa branch of the U.N. Human Rights Office, said in a statement announcing the report, according to Reuters.
Earlier this month, the European Union passed a resolution that also called on the International Criminal Court to prosecute Islamic State militants for acts of genocide.
"[ISIS] is committing genocide against Christians and Yazidis, and other religious and ethnic minorities, who do not agree with the so-called ISIS/Daesh interpretation of Islam," the resolution reads.
The Obama administration has sought to defend its refusal to label ISIS actions as a genocide, with White House Press Secretary Josh Earnest saying earlier this month that such a label would pose legal issues.
"There are lawyers considering whether or not that term can be properly applied in this scenario. What is clear and what is undeniable and what the president has now said twice in the last 24 hours is that we know that there are religious minorities in Iraq and in Syria, including Christians, that are being targeted by ISIL terrorists because of their religion and that attack on religious minorities is an attack on all people of faith and it is important for all of us to stand up and speak out about it," Earnest said during a Feb. 4 press conference.
"This is an open question and one that continues to be considered by administration lawyers," Earnest added.