Atheist Richard Dawkins Divorces From Wife After 24 Years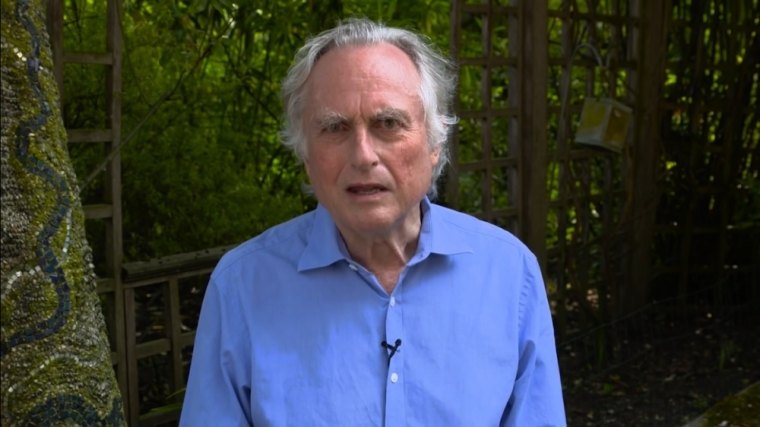 Evolutionary biologist and atheist author Richard Dawkins has split from his wife, "Dr. Who" actress Lalla Ward, after 24 years of marriage, but has decided to keep the details of their divorce under wraps.
"Our marriage, like everyone's, is a private matter and we are not prepared to share any details. Suffice to say it is true that we recently separated entirely amicably," Dawkins and Ward announced in a joint statement shared with the Sunday Times.
"Obviously, this remains a difficult time, one which we simply will not discuss any further publicly. We would, however, like to stress that we shall always be friends and that we will, of course, continue to work together," they added.
The Daily Mail said that the couple were never able to have children, and are still living in their $4 million home on Oxford.
The two reportedly met at a party in 1992 hosted by author Douglas Adams, who went on to write The Hitchhiker's Guide to the Galaxy.
Dawkins, who has now been divorced three times, suffered a stroke back in February, which caused him to cancel a tour of Australia and New Zealand, along with other big engagements, such as his planned speech at the Reason Rally in Washington, D.C. back in June.
The atheist author, famous for books such as The God Delusion, recorded a video message for the rally instead, where he slammed the belief in God as "cowardice."
"The fact that you exist should brim you over with astonishment. You and I and every other living creature are machines of ineffable complexity. This complexity and its powerful illusion of design is why so many people succumb to the God temptation," the evolutionary biologist said in his message.
"The temptation to evade, by invoking a designer, the responsibility to explain. The God temptation is an evasion of responsibility because it invokes the very kind of thing it's supposed to be explaining," he added.
The 75-year-old biologist later argued in an interview that the stroke he suffered has not changed his belief that nothing comes after death.
"Well, nothing lies beyond. I consider mortality from time to time, I suspect we all do, but certainly nothing lies beyond," he said to a question about what lies beyond death.
Dawkins also insisted that children should not be told what to believe by their parents.
"Teach children about religion by all means. It's very important in history, very important in current politics. The Bible is very important in literature. But don't tell a child 'you are a Catholic child and this is what you believe,'" he said.
"We must stop labeling children with the beliefs of their parents," he asserted.
Ward, meanwhile, became a textile artist after her acting career, and has co-narrated several audio books with her now former-husband.