Ayesha Curry Says It's Fun Proving Naysayers Wrong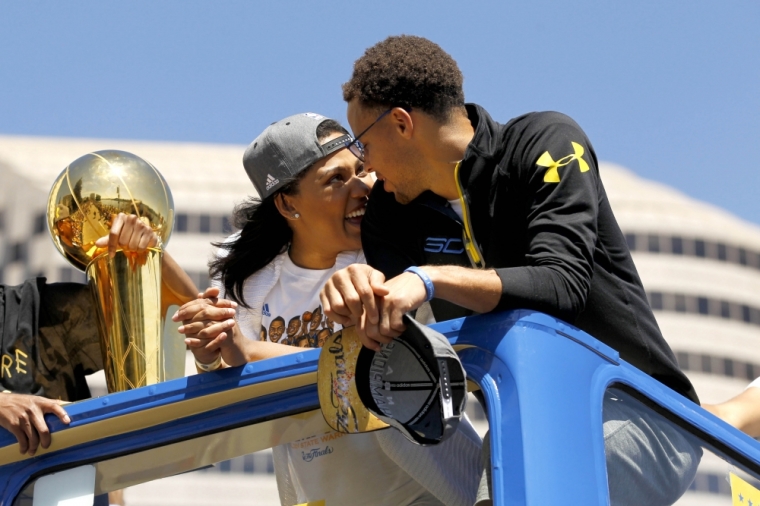 When budding chef Ayesha Curry hears naysayers speak negatively about her or the family that she shares with husband and Golden State Warriors point guard Steph Curry, it's hard for her to keep quiet.
In a new ESPNW report, she is revealing why.
"It's weird because I feel like I'm still spending time fighting off the naysayers who think I only have these opportunities because of Stephen," Ayesha said. "While I'm clearly aware that he has helped me get through the door, I have to walk through that door and I feel like I have the talent to be here. So it has been fun to prove people wrong."
One example of Ayesha in action came last month when a critic on social media questioned her lifestyle that showcases her recipes and parenting.
"Inspiring women to be the best wives/cooks they can be eh? Or make a profit off their 'husband's success," one person questioned Ayesha on Instagram after she announced her pop up restaurant. "Is this the most that you can achieve with your fame? Women around the world should strive to be more than just 'great' mothers/cooks ... tailor your marketing and partnerships to inspire the next generation of doctors, lawyers, professors, public leaders."
Ayesha responded to the post last month.
"My passion is cooking and food, I make people feel happy and comforted through creating delicious and exciting meals. Not sure why you're so bitter but I am an entrepreneur in every sense of the word," she responded. "You can continue to make assumptions while I continue working in silence and let the work speak for itself."
The first lady of the Curry household has been doing just that with her accomplishments like collaborating on a pop up restaurant with chef Michael Mina, preparing a cookbook and getting ready to host her own show on the Food Network while working on a footwear line for children.
And she has no reservations about speaking up for what she believes in. Last year, Ayesha defended herself after some people took issue with her speaking against women wearing revealing clothes in public.
"Regardless of if you like my 'style of clothes' or not (which I don't care) please do not tear women down and degrade them. ... Not cool peeps," she tweeted. "Just looking at the latest fashion trends. I'll take classy over trendy any day of the week. #saturdaynightinsight."
And instead getting distracted by her critics' negative comments, Ayesha has decided to keep her focus on God.
"Blocking out the words of haters and taking in the Word of the Lord. He directs my path and orders my steps," Ayesha tweeted to her 357,000 followers last month. "Dreaming BIG."