Barack Obama, Donald Trump Top Gallup's 'Most Admired Men' List Above Pope Francis, Billy Graham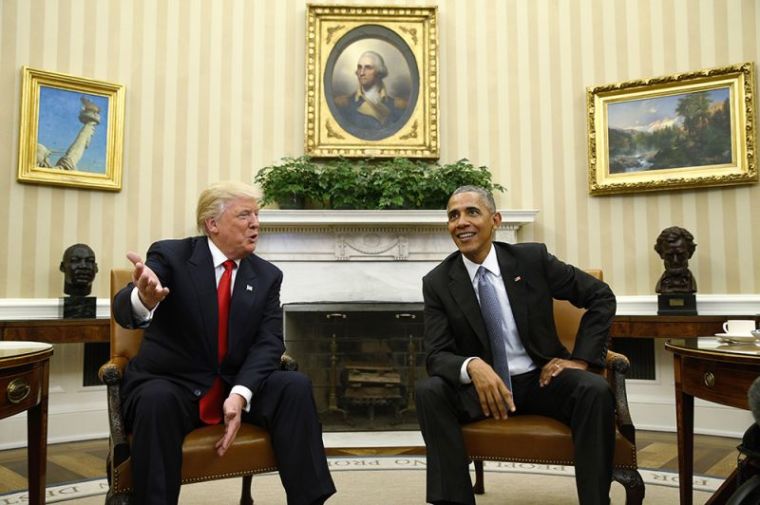 World-renowned evangelist the Rev. Billy Graham shared fourth place in Gallup's annual poll that asks Americans which man they most admire, with Pope Francis, President Donald Trump, and Barack Obama taking the top three spots.
The annual Gallup survey presented a few new additions to its men's and women's most admired lists, though former president Barack Obama and former Secretary of State Hillary Clinton once again topped the respective rankings.
Seventeen percent of respondents named Obama as the most admired man in the world, while 14 percent said Trump was the man they most admired, the results on Wednesday revealed.
Pope Francis received a 3 percent share of the vote while Graham, Arizona Sen. John McCain, and billionaire investor and engineer Elon Musk all shared fourth place.
Graham was named among the top 10 for a record 61st time, improving his fifth place ranking from last year's list.
The "most admired woman" list was tighter, with Hillary Clinton hanging on to first place with 9 percent support. Former first lady Michelle Obama came second this year again, while media mogul Oprah Winfrey came in third.
Despite declining support, Clinton topped the women's section for a 16th consecutive year, and as many as 22 times in total.
On the men's side, only Dwight Eisenhower, the 34th president of the United States, has earned more top places than Obama's 10, with 12 to his name.
"Gallup has asked the most admired man question 71 times since 1946 — all but in 1976. The incumbent president has won 58 of those times. Previous incumbent presidents who did not finish first include Harry Truman in 1946–1947 and 1950–1952, Lyndon Johnson in 1967–1968, Richard Nixon in 1973, Gerald Ford in 1974–1975, Jimmy Carter in 1980, and George W. Bush in 2008," the survey noted.
"All but Truman in 1947 and Ford in 1974 had job approval ratings below 50 percent, like Trump," who has a 46 percent approval rating in his first year, the same as Obama, according to Rasmussen. 
Gallup suggested that "Trump's unpopularity is holding him back from winning the most admired distinction," given that the incumbent president is usually the winner.
The results, which were collected from a Dec. 4–11 poll with a random sample of 1,049 adults, with a margin of error of +/- 4 percentage points at a 95 percent confidence level, suggested that Clinton's popularity is waning.
"She managed to win this year because she remains arguably more prominent than other contenders. However, retaining that stature may be more challenging in coming years with her political career likely over," Gallup positioned.
Graham's eldest son, Franklin, said back in 2015 following the release of that year's results that his father would say the distinction is not about himself, but "all about the Lord Jesus Christ."